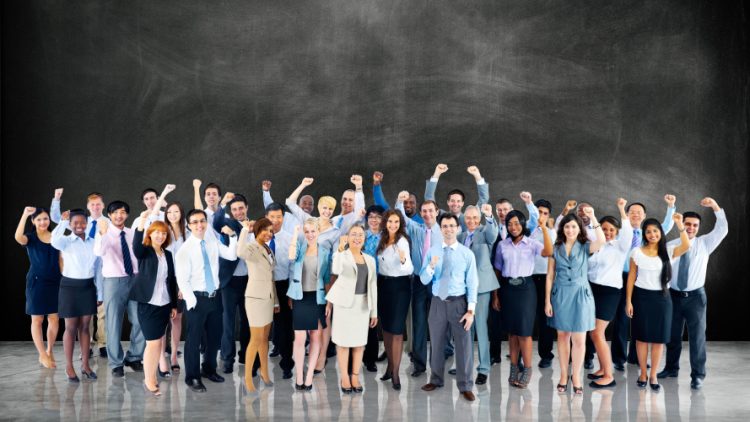 Ever wonder why some teams grow and prosper and others go down in flames?
It is true that team success has something to do with who is hired and their performance on the team. But a lot of it comes down to how the team leader sets up and runs the team on a day-to-day basis.
In other words, creating a successful real estate team has more to do with how a team is built and work is assigned to the different team members than having A+ performers at every position.
We've all heard the expression that a team is stronger than the individual. Our post today will share ways to motivate a real estate team to do extraordinary things.
Personality = Role: many organizations carefully evaluate job applicants during the interview process. A person may look like a sales rock star but in reality they are reserved and tend to take only phone leads. A real estate team should do its best to assign roles on the team based on each individual's personality and skills. Some people, for example, prefer stability and security and would not feel comfortable having to work 100% on commission. On the other hand, you don't want to keep a motivated, hard-charging personality stuck in a "desk job" managing marketing or admin duties when he or she is primed and ready for the sales floor.
Goal setting: for a real estate team to improve and beat out the competition, each person in every role has to work together like a well-oiled machine. This means goals should be set for the team overall first so that everybody buys into the team mentality — in other words, that they all rise or fall based on how well they work together. Next, but equally important, set individual goals for every person so that he or she knows how to contribute toward the greater good, yet still feels proud about his or her own achievements. To get the most out of the team, consider adding a "stretch goal" to see if they can pull together to make it happen.
Rewards: people work to earn enough money to survive and thrive. Part of the goal setting process should be setting up rewards. Not all rewards, however, need to be monetary. For instance, some people gain tremendous satisfaction from public recognition of a particular accomplishment. When setting up rewards, be sure to mix in the monetary with the meaningful to get the right balance. After all, if you have staffed your team with only money-driven people, you may end up with an "every-man-for-himself" mentality that will harm the team chemistry and, ultimately, its productivity.
Lead by example: teams that do well are often led by somebody who leads from the front. That's not to say that a team lead has to be at every client meeting or be present in the office 100% of the time; but a leader who is visible, available and trustworthy will gain the buy in from every team member.
Office environment: most real estate offices find a way to build in a level of socializing in order to make the pressure of hitting sales goals a little more fun and exciting. An office that squashes the occasional water-cooler conversation and never organizes office functions will drive top talent away in search of a better work environment. No need to go build an office sauna or hire a full-time masseuse but simple things like celebrating birthdays, ringing the "sales bell" for a new listing and organizing holiday office parties will allow the team to build a stronger team culture.
Professional development: not every team is large enough to offer the traditional advancement opportunities available at large corporations. What you can offer your team, however, is a chance to get BETTER at what they do. Say your marketing coordinator wants to learn how to improve the search engine results of your real estate website. Arrange for him or her to take a class on content marketing, which is all about how you manage the content of your website in such a way that over time you build your website traffic and get found more easily on Google or Bing. Maybe a listing agent wants to get better at phone sales. Sign him or her up for a class on telemarketing. In the end, the payoff is better performance and an employee who is proud of his or her contribution.
Feedback: be sure to set up a feedback loop to allow team members a chance to feel they are having an impact on making the team better. Some of the best ideas for productivity gains come from the very people doing the work day after day. Also, schedule regular one-on-one meetings to give each team member that opportunity to feel valued. Nothing kills a team's morale faster than feeling that nobody cares or is listening.
The end goal of motivating a team is to achieve greater levels of productivity: being able to find, list, and sell more homes year in and year out.
Just remember that while each member of your team is motivated by the chance to earn more money, it's often the 'intangibles' that end up motivating them to achieve greater levels of success.
Do you have any team building secrets that have helped your real estate business? We'd love to hear from you! Try us on Facebook, Twitter or simply leave a comment below.