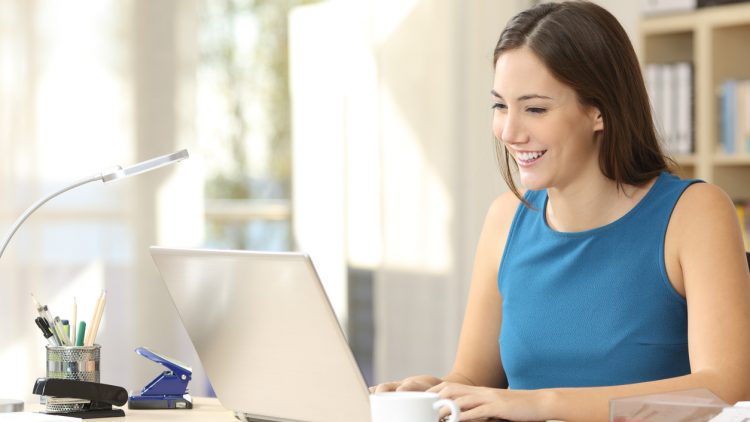 Many of the best known real estate experts can be found online where they regularly share their insights on topics like marketing and sales. Fortunately, a good amount of this content is free and available at your fingertips…that is if you know where to look. We tried to give you a head start with a list of seven experts we like to follow:
Barbara is one of the stars of the popular ABC TV show, Shark Tank, and built herself a real estate empire in New York City. She is also the author of the smash hit book Shark Tales. We are grateful for all the content that Barbara has shared with us on our blog and recommend that you check out her own online channels as well!
Blog: barbaracorcoran.com
Twitter: @BarbaraCorcoran
Facebook: Barbara Corcoran
LinkedIn: Barbara Corcoran
Egypt Sherrod

Egypt is another real estate expert who is probably familiar to you. She is the host of Flipping Virgins on HGTV and has authored a bestselling book, Property Virgins. Every month Egypt shares tips from her book on our blog, but we recommend that you still read it cover to cover.
Blog: egyptsherrodrealestate.com
Twitter: @EgyptSaidSo
Facebook: Egypt Sherrod
LinkedIn: N/A
Tom Ferry
Tom Ferry is a motivational speaker and self-help author. His company, Tom Ferry – Your Coach, helps real estate agents reach greater heights of success. In 2010 Ferry published Life! By Design about the four 'addictions' that destroy dreams.
Blog: tomferry.com
Twitter: @tomferry
Facebook: Tom Ferry
LinkedIn: Tom Ferry
Brendon DeSimone
Brendon is a residential real estate expert and author of Next Generation Real Estate: New Rules for Smarter Home Buying & Faster Selling. His weekly column on Zillow is syndicated to 250 daily newspapers and online media outlets.
Blog: brendondesimone.com
Twitter: @brendondesimone
Facebook: N/A
LinkedIn: Brendon DeSimone
Ilyce Glink
Ilyce is an expert on real estate and personal finance. Her book 100 Questions Every First-Time Home Buyer Should Ask has been a big hit since its publication. More than a dozen books followed, among them her latest title The Intentional Investor: How to Be Wildly Successful in Real Estate.
Blog: thinkglink.com
Twitter: @Glink
Facebook: Ilyce Glink
LinkedIn: Ilyce Glink

Dirk Zeller
Dirk Zeller is a prolific author of real estate books, among them Success as a Real Estate Agent for Dummies and Your 1st Year in Real Estate. With tens of thousands of subscribers, Derik has the most-read newsletter in the real estate sales industry, according to his site.
Blog: RealEstateChampions.com
Twitter: @REChampions
Facebook: Dirk Zeller's Real Estate Champions
LinkedIn: Dirk Zeller
Darryl Davis
Darryl Davis is a real estate speaker, coach and author of the best-selling How to Become a Power Agent in Real Estate. A man of many talents, Darryl is also a featured comedian at Caroline's Comedy Club, a New York City comedy nightclub.
Blog: DarrylSpeaks.com
Twitter: @DarrylSpeaks
Facebook: Darryl Davis
LinkedIn: Darryl Davis
Who do you follow on social media to find inspiration? Let us know in a comment below, on Facebook or on Twitter!