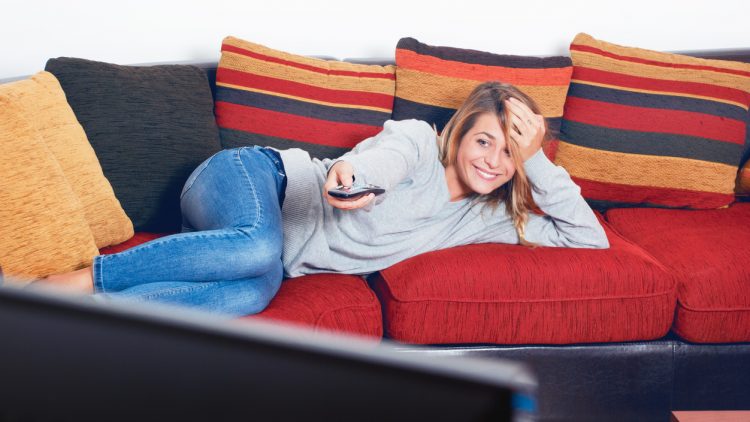 The formula for a good 80s sitcom is simple: take a family and watch their day-to-day lives play out in the center of their homes. The playful banter, big milestones, and life lessons all took place in the heart of the house, giving us an image of their homes that's forever in our memories.
Here are six homes we remember from our favorite 80s sitcoms:
The 'Full House' home
Arguably the most recognizable sitcom house, at least from the exterior, is the 'Full House' house. The Tanners, Jesse, and Joey lived life out of this San Francisco home modeled after the Victorian-style homes seen in the Bay Area known as 'Painted Ladies.'
'The Golden Girls' Miami home
Who would've guessed that watching four older women sit around their kitchen table would be so entertaining? The kitchen in 'Golden Girls' became a spot we came to know and love as it was the focal point in the show where the women had most of their interactions and formed strong friendships. Fun fact: the table only had three chairs even though there were four women living there!
The Seaver's Long Island home
The family of five in 'Growing Pains' spent a majority of their time in their Long Island home experiencing the typical family issues we've all been through and understand. With three kids running around and the patriarch of the family working as a psychologist out of their home, we see plenty of the house throughout the seven seasons it aired.
Eastland School
What started as a spin-off of another popular sitcom, 'Diff'rent Strokes', ended up being one of the longest-running sitcoms of the 80s. 'The Facts of Life' centered around the students and housemother of an all-girls boarding school in New York with many of the characters' ups and downs taking place in the large common room of the "dormitory." And who didn't love the young George Clooney?
'The Jeffersons' Upper East Side apartment
It's safe to say we all imagined what our lives would be like if we lived in 'The Jeffersons' swanky Manhattan apartment. The successful George and Louise Jefferson made city life look luxurious and gave us a glimpse into what kind of house a successful business can get you. Sign us up!
The 'Family Ties' home
'Family Ties' followed the Keatons, a family of five (turning into a family of six later on), and life in their suburban Ohio home during the Reagan Era. We watched a young Michael J. Fox navigate through life with hippie parents, two sisters, and a little brother whom he would mold into his mini-me — all taking place in a traditional American home.
What was your favorite 80s sitcom home? Share with us in a comment below, or on Twitter or Facebook.