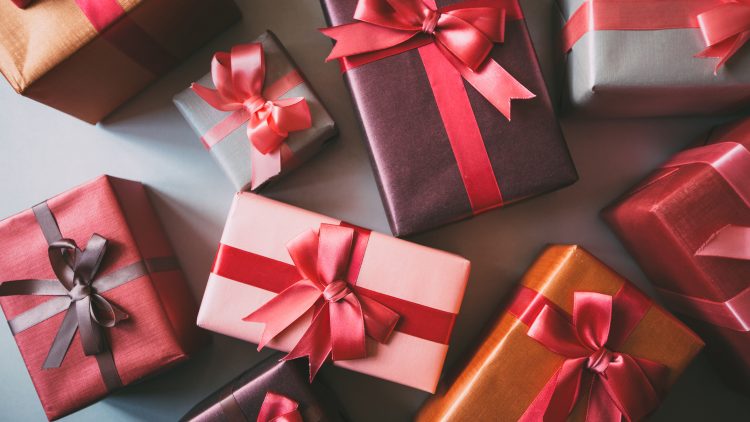 There are two types of people when it comes to holiday shopping — those who check everything off their list a month ahead of time and those who are scrambling to find gifts the day before Christmas.
For those of us who procrastinate when it comes to holiday shopping here are some last minute  gift ideas for family, friends, co-workers and clients:
Love the plastic!
Who doesn't love free money? The great thing about gift cards, aside from the fact that they require little hassle, is that the person receiving the gift card can get whatever they want from the place of your choosing. Instead of worrying about whether or not they'll like the gift you choose, all you're left to do is pick a place you know they'll enjoy and get good use out of.
Sign them up!
If you waited till the 11th hour to look for the perfect gift and don't have the time (or patience!) to fight crowds of other last-minute shoppers, consider gifting a subscription service — which can be purchased from the comfort of your own home. Subscription services can be anything from Netflix or Spotify to one of the many monthly subscription boxes out there. Subscriptions are gifts that keep on giving, so make sure you're giving this to someone who you know will appreciate it and who may even let you enjoy the subscription with them!
Shop small!
Another sure way to avoid the large crowds of shoppers is to shop local. Visit a local boutique to find something unique for the people on your list. In addition to supporting small businesses, another great thing about shopping at a local boutique is that there's less likely to be massive crowds and you'll be able to receive one-on-one help, taking the stress out of last minute shopping.
Make it delicious!
You can bet that anyone in your life will appreciate a gift they can eat. However, to make your gift more interesting than the standard box of holiday cookies, consider gifting a specialty food or drink. Local shops are sure to have unique food and drink options like gourmet popcorn, a nice bottle of wine, or even local craft beer.
For the book lover
Just because you're getting last minute gifts doesn't mean they need to be cheap! A pricier last minute gift for the book lover in your life is a Kindle. You can find a Kindle at pretty much any major retailer and the best part about it is that the recipient wouldn't suspect that it was purchased last minute.
Relaxation station
Did someone say spa day? Purchasing a certificate for a spa visit is an easy, yet much-appreciated gift. Get it for someone who desperately needs to take a day off and won't do it for themselves.
Do you shop for gifts last minute? Tell us what you're planning on getting in a comment below, or on Twitter or Facebook.