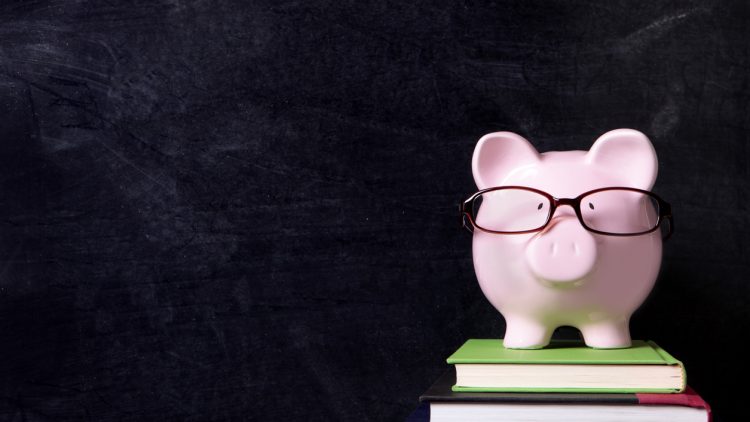 Not many of us were born with the instincts of a Wall Street bond trader. Investing for yourself — either on your own or with the help of a professional — takes time to learn.  
But even if you're not a billionaire like Warren Buffett, you can still learn how to become a better manager of your financial portfolio thanks to many helpful books written on the topic.
To help you start figuring out how to grow your own personal wealth, we have included a brief description of six personal finance books:
Rich Dad Poor Dad
Robert Kiyosaki had two male adults that played an important role in his life. There was his real father ('Poor Dad') who was a well-educated person but lacked sound financial habits. The other ('Rich Dad') one was his stepfather, who was not as well educated but had solid street smarts and became a successful entrepreneur. Kiyosaki explains how you, too, can become financially successful by applying the lessons he learned from the Rich Dad. The book is a good read and helps explain the difference between 'good' debt and 'bad' debt, not to mention a slew of other topics of real value for any aspiring business person.
The Millionaire Next Door
This classic from Thomas J. Stanley and William D. Danko gives tremendous insight by researching American households with a net worth of $1 million or more. The book attempts to explain what those Americans did right financially, as well as what some of their common background traits are. What they discovered caught many by surprise when it was published in 1996. It found that most Americans are Under Accumulators of Wealth (UAW) and that many of the successful millionaires were actually entrepreneurs in blue collar type fields (plumbers, roofers, etc.) who tended to not spend extravagantly. On the flip side, high-income earners like physicians tended to spend lots of their money and, as a result, had very little in the way of savings.
Total Money Makeover
Dave Ramsey offers a lot of valuable advice for everyday Americans in the simplest of terms possible. There are no fancy theories or academic research in Ramsey's radio program, nor will you find any in this book. All the better. Many of Ramsey's simple truths (buy using cash when you can, pay off the debt you have, etc.) can go a long way toward helping you achieve financial independence.
Secrets of the Millionaire Mind
Harv Eker is adamant about it: You have to 'think' rich ('the world is full of opportunities') to become rich. In other words, it's all about attitude and how you think about money. Poor people tend to perpetuate their poverty by passing the wrong thinking habits to their children. And the rich, well, you get the idea. Eker offers 17 compelling principles for amassing wealth in his book.
I will teach you to be rich
Ramit Sethi has written a very accessible book with practical tips on how to manage your personal finances. Among the things covered are automating your finances so you never miss a deadline and regularly putting aside money to grow your savings over time. You can always check out his website www.iwillteachyoutoberich.com, which has plenty of content to download for free, including the first chapter of the book.
Money: master the game
Life coach and national celebrity Tony Robbins interviewed more than 50 of the most prominent financial experts in the world, from Carl Icahn to Warren Buffett. Based on what he learned from these famous investors, he created a 7-step blueprint to lead you to financial freedom. In chapter six, the reader will find Q&A's with a selection of the experts interviewed.
 Are there any personal finance books that have inspired you? Let us know in a comment below, on Twitter or on Facebook.