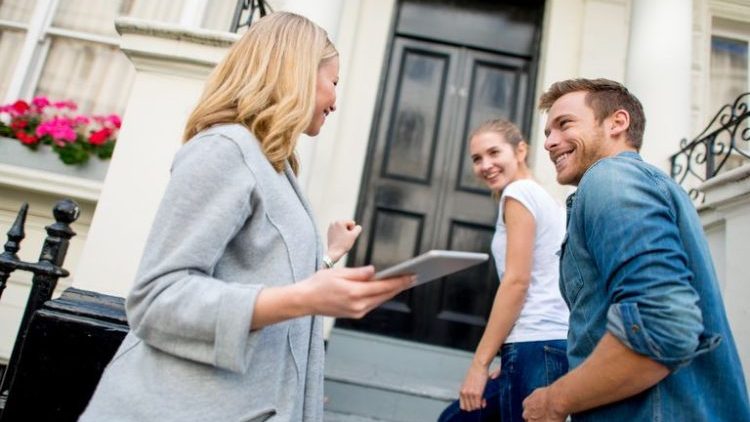 A real estate agent's job goes well beyond the buying and selling of homes for their clients.
From advice on home stagings to home visits and nail-biting negotiations to successful closes, the process of buying and selling real estate can take a toll.  Luckily real estate agents are there to lend a helping hand based on years of home sales experience.
As we get ready to offer our annual thanks to our Pilgrim founders and the Native Americans who made our country's first Thanksgiving holiday possible, here are six great reasons to be thankful for REALTORS® and for the job they do every day:
A shoulder to lean on
Purchasing or selling a home, especially for the first time, can be one of the most stressful processes in a person's life. During this time there might be a few moments when a client feels like throwing in the towel but real estate agents help them through the highs and lows with reassuring advice and steadfast service. Having a dependable agent during difficult times makes the journey a whole lot easier than going it alone.
Contacts
Real estate agents are the consummate networkers and helpers for their clients. Clients in need of a kitchen update can depend upon their agent for quality recommendations on contractors, kitchen appliances, and decorating resources. Indeed, real estate agents put their incredibile networks to service in support of their clients' needs almost daily and never ask for anything in return.
Accommodating
REALTORS® get calls at all times of the day, even late in the evening. They will drive virtually anywhere — a high-rise office, a soccer practice full of screaming kids, an airport lobby — to get the job done. There's not a more accommodating professional we can think of when it comes to going the distance to satisfy clients.
Honest advice
Real estate agents want nothing but the best for their clients — it's in their DNA. That means that if they don't feel like their client is getting the perfect house for the best deal possible, they'll be honest and let them know. While all agents want to make their clients happy, there will be times when they won't agree with the client and will give their expert opinion on the matter. If it means happiness and the best deal for their client in the long-run, it's worth it!
Relationship
Most agents don't just work with a client for a few months and then never contact them again. They want to know that their clients, both past and present, are happy with their decision. You can bet they'll be checking in from time to time to make sure. They will also make sure clients know that they're available to help on any future needs the client may have. Whether it's recommending an interior designer for home improvement projects or a local restaurant to check out, a good agent is always around to help.
Selfless volunteers
REALTORS® are among the most active professions when it comes to volunteering for community service projects. That makes them valued contributors to everything from school functions and youth sports leagues to pet rescue groups and anti-hunger campaigns. The volunteer work of agents is the glue that helps build and hold a community together. In fact, it's no stretch to say that REALTORS® invest more time and resources in their community than almost any other profession in the United States.
Do you have any more reasons to be thankful for REALTORS®? Share with us in a comment below, or on Facebook or Twitter!