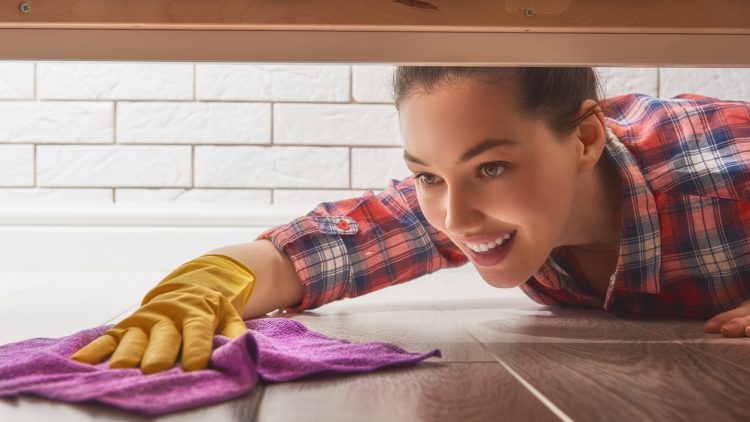 Spring cleaning is a ritual that goes back centuries. While it's not everyone's favorite thing to do, spring cleaning is an absolute must for your customers who want to get top dollar for their next home sale.
Here are six spring cleaning tips to share with any of your clients who are looking for some guidance:
Spruce up the landscaping
It wouldn't be spring without blooms and greenery! The front yard should be welcoming, bright and clean so potential buyers will immediately like what they see. Clean up the landscaping and plant new flowers or shrubs where old ones are dying off. Add a new layer of mulch to the garden beds to give them a manicured look. If your client wants to boost the home's curb appeal even more, have them clean out the gutters and power wash the driveway. Anything to make a great first impression will help!
Fresh colors
You wouldn't think of selling your car before washing it, right? So why wouldn't you do the same for the home? A new coat of paint gives a home a fresh, updated look that many home buyers seek. You'd also be wise to advise your client to repaint the walls of (at least) the main rooms so the home looks clean and move-in ready. You can't go wrong with a classic shade of white, which gives prospective home buyers a chance to imagine what they would do to make the home theirs.
Let the light in
The windows should be cleaned top to bottom, inside and out. Curtains should be cleared of any dust. If your clients smoked in the house, you may want to suggest either having the curtains professionally cleaned or replaced to limit the odor of cigarettes. Old blinds in disrepair should be replaced to improve their appearance and functionality. The goal is to make sure all the natural light comes through to enhance the airy feeling that comes along with spring weather.
Make room
The hibernation mode we tend to go into every winter can lead to unintentional hoarding and clutter. With all the holiday decorations and guest visits, a lot of added 'stuff' accumulates and makes the house feel congested. Have your client re-organize the space by cleaning up and putting everything winter-related into storage. The house will feel open in no time!
Deep clean
After all the snow, slush and mud that the winter weather may have brought in, the floors of the house have been through a lot. Spring is the perfect time to give the carpet a good steam clean in order to get rid of all the filth that's been collecting for who knows how many months. It may also be a good idea to freshen up the rooms with scents that remind people of spring — floral, spring rain and clean linen scents are best.
Backyard
The warm weather will naturally draw people to the outdoors during showings, so make sure they have something to look at! Clean up the backyard furniture, clear the yard of debris, and uncover (and clean!) the pool if your client has one. The backyard should be an inviting area that potential buyers can easily imagine themselves in.
What are your spring cleaning tips? Share with us on Twitter, Facebook or in a comment below!