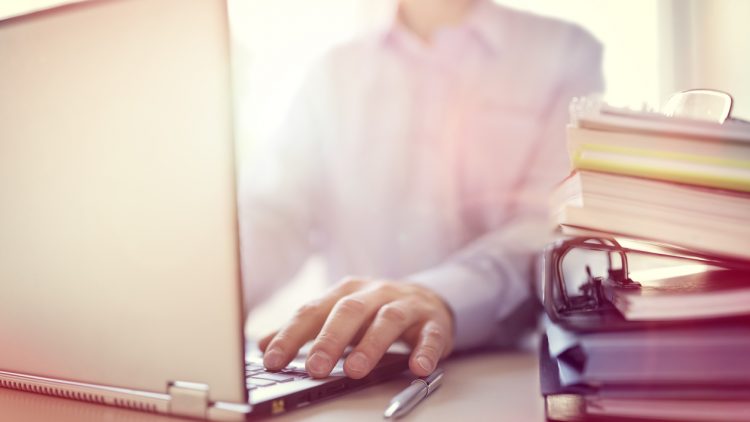 Mailchimp is certainly not the only application on the market which you can use to design and send newsletters, but for small businesses it's one of the easiest and most affordable options. In fact, it's FREE if you don't exceed a certain volume of emails monthly, which most agents would be hard pressed to do.
In this post we will take you through the steps involved in creating your own newsletter from scratch in the free version of Mailchimp.
Create an account
If you don't already have an account, then take a couple of minutes to register before you begin.
Choose a layout
You have the choice between three layout options: Featured, Basic or Theme. Featured layouts are made with a specific objective in mind (for example, the promotion of a seasonal product or a big announcement), and as such aren't suitable for newsletters. The Basic option is a blank email layout that gives you more creative freedom to build upon. The Theme option is made with a very specific visual effect in mind and therefore limits your editing options.
We recommend using the Basic layout if you want to launch a simple newsletter. In this case, we have decided to pick the 1 column version as it will cover all your needs.
Stack the building blocks
All templates come with pre-set fields (we call them 'building blocks') and allow the user to delete or add some at will. Building blocks allow you to add text, image, video, social buttons (with links to your social media accounts) and a divider line.
Before you start building your template, it's important to think about what the structure of your newsletter will look like. What will you cover? In our example, we start with a logo, followed by a field in which the word 'Newsletter' will appear. What follows could be two boxes with text (e.g., summaries of blog posts you will link to), introduced by a dedicated picture. Following the text blocks, you might have a 'service announcement' kind of statement on closing hours during a holiday, etc. And of course you will want to add your social media buttons.
You can now drag and drop the building blocks from the right (Content tab) to the left canvas until you have the sequence that you are aiming for, which in this case this is: [limage field] [text field] [image field] [text field] [image field] [text field] [social media buttons field].
The easy drag-and-drop functionality will let you have all of this set in place in 10 to 15 minutes time. If you want to duplicate building blocks you can either click on their right corner to make a copy or drag-and-drop a new one from the right.
When you are piling up the building blocks of your template, you are not yet inserting any real content into the template, except for your logo file that you will upload from your computer, the title of the newsletter (keep it simple and type in 'Newsletter' for now) and the footer copy (see later).
Brand the template
If you've ever had a professional graphic designer develop a logo for you, he or she will have shared the brand color codes with you. They come in different forms and shapes, with RGB being one of the most common (every single color in this format has a specific red, green and blue value). So don't pick just any colors for your template. Instead, use your brand colors to make sure your customers and prospects recognize your brand more easily overtime.
Clean up the footer
The footer contains copyright mentions which you can edit as you like. Some of it looks pretty much like meaningless code, which is nothing to worry about for the moment. Once your distribution list (which we will cover in another post) is configured and linked with your newsletter template, a lot of critical information in the footer will auto-fill.
Save the template
You are ready to save the template now. Make sure you give it a name so you can come back to it later (e.g., 'newsletter template').
Making your own Mailchimp newsletter template is fairly easy and even a little fun. To learn how to make yours even better, feel free to subscribe to a couple of your competitors' newsletters. You can see what works, doesn't work and how to incorporate the good stuff into your newsletter.
Have you done a newsletter in Mailchimp before? If so, let us know about your experiences in a comment below, on Facebook or on Twitter.