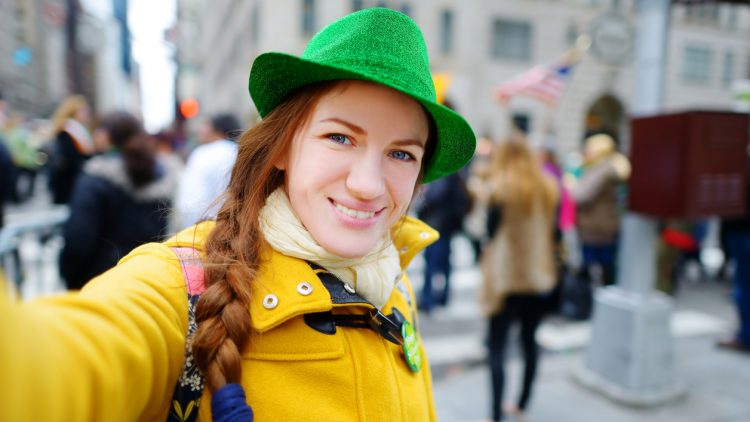 Happy St. Patrick's Day! In honor of the Irish holiday, we take a look at the homes of five famous Irish-Americans.
Pierce Brosnan
Possibly one of the most well-known Irish-American actors, Pierce Brosnan was born in Ireland, came to fame in America with the TV series Remington Steele and later played James Bond in that famous movie franchise. Brosnan owns two beachy sanctuaries away from the hustle and bustle of Hollywood: one in Kauai and another in Malibu. The 13,000 square-foot Malibu mansion is Thai-Bali inspired and among many famous homes in the area, like those of Steven Spielberg, Cher and Goldie Hawn. Looks pretty dreamy, no?
John F. Kennedy
The 35th president was very outspoken about his Irish descent. He even managed to be the first president to address the Irish parliament while on a trip he took to the country during his presidency. Although he lived in many places throughout his life, one of the homes most associated with JFK is his childhood home in Brookline, Massachusetts. The house is located in the Coolidge Corner neighborhood and is open to the public as the John F. Kennedy National Historic Site.
Scott Fitzgerald
Registered as a National Historic Monument, the house known as "Summit Terrace" in St. Paul, Minnesota was home to F. Scott Fitzgerald at one point. Built in rowhouse style, the brownstone has a distinct architectural look to it, modeled after Romanesque Revival and Victorian-style homes seen in eastern cities. Although F. Scott Fitzgerald only lived here briefly, it's said to be the inspiration behind the home environments portrayed in his books.
Walt Disney
Can you imagine where the film and animation world would be today without Walt Disney? Disney came from a family of Scottish and Irish immigrants and worked his way through life as a cartoonist until eventually building The Walt Disney Company, which brought us the magical mix of movies and theme parks we know today. He and his family lived in a couple different homes in the LA area, one of them being his Los Feliz house. With a rotunda driveway and castlesque entry, his home is memorable and magical – a good representation of Disney himself.
Ronald Reagan
Another president with an Irish background, Ronald Reagan resided in a couple places other than the White House throughout his actor-turned-politician life. In addition to his "Ranch in the Sky" in Santa Barbara, Reagan and his family also had a home in the Pacific Palisades neighborhood in Los Angeles. The mid-century style home in the hills was used as a General Electric showcase house, and was the first of its kind with environmentally friendly features and energy-saving devices.
Do you know of any other Irish-Americans with memorable homes? Share with us on Twitter, Facebook or in a comment below!