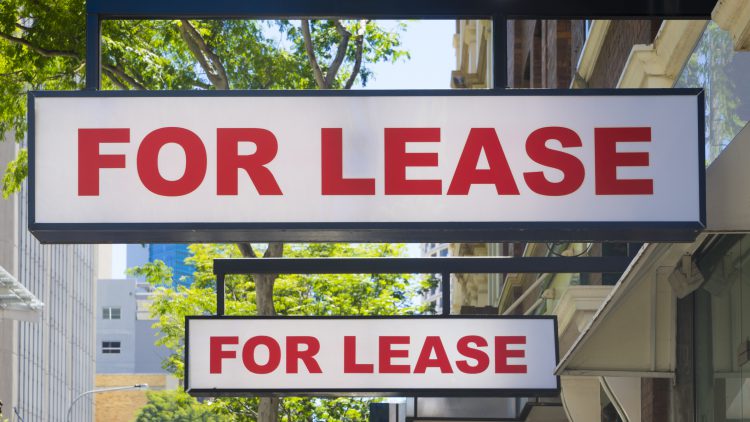 Contrary to popular belief, brick-and-mortar retail is not dead, and the retail apocalypse is slowing due to the innovation of creative leasing agents.
No one can deny that 2017 was a miserable year for retail leasing. During that time, store-closing announcements more than tripled, to about 7,000 casualties, according to think tank Fung Global Retail and Technology. There were over 600 retail-sector bankruptcies reported, including such stalwarts as Toys R Us, Payless, and The Limited.
The year ended on a more promising note. In November 2017, consumer spending in brick-and-mortar stores increased by 0.8 percent, according to The Wall Street Journal. This exceeded economists' expectations by 0.5 percent. During that same month, gains were achieved across all shopping verticals (which means in-store, non-store, and ecommerce). The greatest market share, though was still brick-and-mortar, at $238.84 billion. By contrast, ecommerce delivered $200.15 billion. Not too shabby, but compared to the same time in 2016, retail brick-and-mortar sales were up 3.6 percent.
Although we may not see any new suburban shopping malls sprouting up like back in the day, U.S. retail sales continue to grow at a rate of 4 to 4.5 percent, according to The Urban Land Institute (ULI). Of course, a good part of this can be attributed to online sales/ecommerce.
The retail sector is also in a correction stage as it reverses the trend of "over-retailing" across the country (too many stores, not enough customers). The financial market, however, usually prices this risk into individual asset valuations.
ULI  reports that retail property is considered to be relatively healthy, with abundant capital available to owners and investors.
Also trending: e-commerce retailers are purchasing brick-and-mortar chains or opening their own locations. Even Amazon has been experimenting with brick-and-mortar retail since 2015. The company dominates ecommerce, but 90 percent of worldwide retail spending is still done in brick-and-mortar stores, according to eMarketer. Amazon is looking to transform traditional retail with automation and data-mining technologies that were born with ecommerce.
There will still be a need for retail leasing, as retail chains morph into the next incarnation of what a brick-and-mortar store should (and could) be.
Retail workers make up 10 percent of all workers nationwide, according to The Bureau of Labor Statistics. However, their traditional roles — running cash registers, stocking merchandise, to name just two — are in the process of changing. Walmart, for instance, is providing advanced retail skills courses to its staff, in order to provide more knowledge and personal service to customers. This is becoming increasingly referred to as "the consumer experience." The store's aim is not to replace human employees with robots, but to free them from tedious tasks so that they can better engage with and serve customers.
However, robots are not being ruled out. In fact, Walmart is testing the use of robots that can move through the aisles of its stores, scanning shelves for out-of-stock items, missing shelf tags, and other issues, according to Mass Market Retailers. The robots are 50 percent more productive than human workers at these tasks, able to scan shelves three times faster with more accuracy.
Even with the retail apocalypse, landlords are depending on leasing agents to get creative in filling spaces that were once traditional retail. Pop-up shops, medical centers, pet day care, storage facilities, even hotels and residential spaces are being considered in former retail spaces and shopping malls. Even ecommerce companies are looking for physical space to share experiences with their customers.

Click here to discover how eCommission can help you fortify your cash flow.