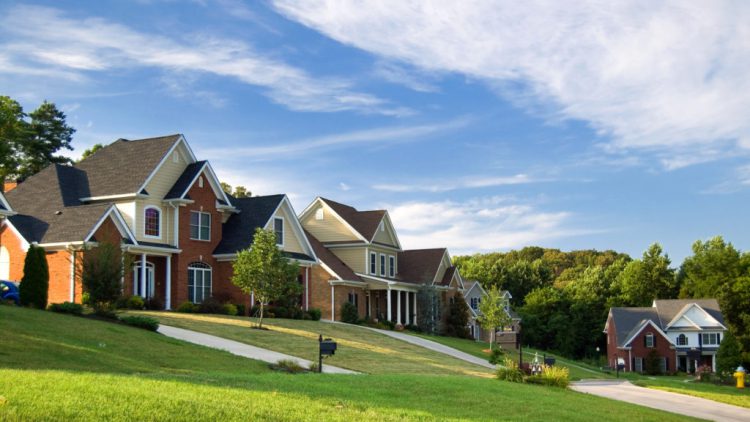 We've all heard the stories and maybe even began to believe the hype: that Millennials are rejecting communities that depend on automobiles; they're turning their backs on the suburbs that most of them come from. We're told that they prefer cities, which offer a walkable live/work/play environment. They gravitate to communities offering public transportation (including light rail), bike trails, and life within walking distance.
This is an authentic trend; it's happening. However, rumors of the death of the suburbs are highly exaggerated. In fact, the only thing Millennials seem to be driving is the suburban resurgence.
It turns out that Millennials don't necessarily prefer cities; they prefer the amenities that cities offer: less driving, more walking, more reasons to commune and less reasons to commute. Many suburbs are working hard to reconfigure so that they can accommodate this lifestyle.
According to Zillow's Group Report on Consumer Housing Trends, Millennials make up about 10% of the nation's homeowners. Nearly half of those were in the suburbs in 2016, 33% in urban areas and 20% in rural places. Of the Millennial buyers who moved in the last year, 64% stayed in the same city and just 7% moved to a different state.
It was only a matter of time. Millennials are aging, settling down, and starting families. They're realizing that the suburbs are a good deal: safer neighborhoods, more room, better schools, and lower taxes.
The suburbs are also offering more affordable home prices than their urban counterparts. And many corporations who have flocked to the cities to attract younger talent are reopening satellite offices in the suburbs.
A Harvard study found homeownership rates for Millennials were 5% higher in metro areas where median home prices were 20% below the national median. The takeaway: if Millennials could afford to buy a home, they would, and did so in low-cost markets such as Birmingham, Detroit, Minneapolis and St. Louis.
National Real Estate Investor reports that urban space is at a premium, with rents continuing to rise. On the other hand, suburban office markets are affordable (often half the rental rates of downtown properties).
However, these are not your father's suburbs. U.S. News & World Reports states that the younger generation is not looking for the Ozzie and Harriet postwar environment of their parents and grandparents; they want walkability and lots of nature; they don't want to have to depend on a car for every aspect of suburban life. Isolation is no longer cool.
A recent survey by the National Association of Realtors finds that Millennials buying in the usual urban or central city areas decreased from 21 percent to 17 percent from 2014 to 2015. The majority of them bought a detached home in the suburbs.
The changing nature of the workplace, along with the telecommuting revolution, is also encouraging a return to the suburbs. A 2015 Gallup poll revealed that 37 percent of employees have worked at least occasionally from home (compare that with 9 percent in 1995).
Disappearing fast is the acceptance of long commutes and office cubicles, replaced by more humanizing environments and flexible hours. For companies to attract younger talent, they need to think urban, even in the suburbs.
In fact, the very places that were driving young people away are repositioning themselves to lure them back. The New York Times recently reported that many office parks that are suffering from high vacancy rates are being repurposed into sports centers, upscale housing, retail shops, outdoor dining, and green gathering spaces, among other possibilities.
The Washington Post added that former office parks are transforming into useful minitowns. "On the surface, suburban office parks don't immediately suggest residential," Stockton Williams, a housing expert for the Urban Land Institute, told The Post. "But they can be transformed. It will take some creativity, but it's certainly doable."

Click here to find out how eCommission can help you with your own transitions.