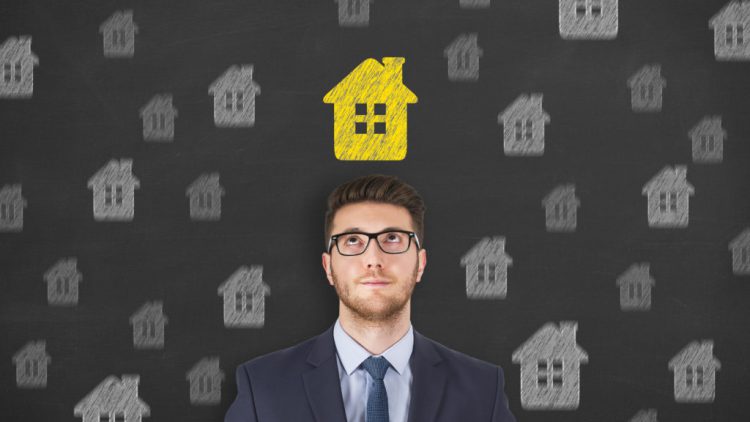 Like every new beginning in life, starting a new career is intimidating, daunting and downright scary. The real estate business holds many challenges for you: intense competition, a changing economy, burnout, unrealistic expectations, and plain old growing pains. You're only human- it's expected that you may become discouraged.
Many real estate agents don't survive their first year, often because their own fears and doubts get the best of them. If you can make it through your first 12 months, all kinds of rewards await, including a rewarding, long-term career.
Keep these tips in mind as you grind through your first year:
Accept the reality of long hours
Not all prospective clients are going to be available to tour property when you want them to be. If you can accept this hard fact and train yourself to be flexible and open, it will reflect in your sales and your attitude. Your personal life may suffer, but keep your eyes on the prize- building a good reputation, and commissions!
Have goals
Don't just ramble along and see where it goes. Have a definite goal in mind for your first six months and your first year, even if it's modest. If you don't achieve those goals, find out why and apply those solutions to your next goal. Goals will help motivate you to achieve, and to set higher ones.
Prioritize your time
As an agent, you are basically an independent contractor and your time is largely your own. Make that time work for you- and for your broker and clients. Emails, phone calls, texts and voicemails can be distracting and time consuming. Set time aside for them, as well as for cold calling, prospecting, open houses, and marketing. Make a priority list for each day and each week, according to which tasks will most efficiently help you achieve your larger goals.
Build your network
Make sure you have plenty of people you can contact for advice, guidance and even an ear to bend. Any trusted friend or relative will do, but also consider nurturing friendships with other agents, brokers, contractors, mortgage lenders, or anyone else in the business who may understand your anxiety as well as your hopes and dreams. Finding a mentor is even more rewarding.
Know your market
It's not enough to be knowledgeable about the properties you're gunning to buy and sell. Be the go-to expert for any information that needs to be known about your entire market. This includes demographics, points of interest, traffic and public transit directions, news and trends, average property prices, and even the best bars and restaurants nearby. Your clients will think of you as a thought leader and will recommend you with great respect.
Get online
There was a time when real estate marketing consisted of hanging up a "For Sale" sign and placing a classified ad in a newspaper. No longer the case anymore. Today, in order to get your sales in-line, you have to get online. Use social media -especially Facebook Live and Instagram– to reach your potential buyers and sellers, and to promote your own real estate career.
Have a side hustle
You may not see your first commission for months. Thankfully, you have eCommission once the amounts start rolling in, but until then, you may want to keep your day job (or get a night job or part-time gig). Strive to have at least six months of income saved.
Never stop learning
The real estate business is evolving like it never has before. Make sure you are up on all the trends, predictions and analytics. Also familiarize yourself with the latest real estate technology (apps, websites, and smart devices). If you don't know, don't be afraid to ask, and find out the answers from those who do. Subscribe to industry periodicals and websites (and read them regularly). Join and participate in industry organizations.
Keep a positive attitude
Yep, it's easier said than done. Remember that Rome wasn't built in a day. Focus more on what could go right instead of what could go wrong.
Hard work pays off
What more needs to be said?
Remember that your first year is not only about surviving, but learning how to thrive and build a long-term business. It's all in your attitude and work habits.

Click here to learn more about how eCommission can help you survive in your first year and onward.