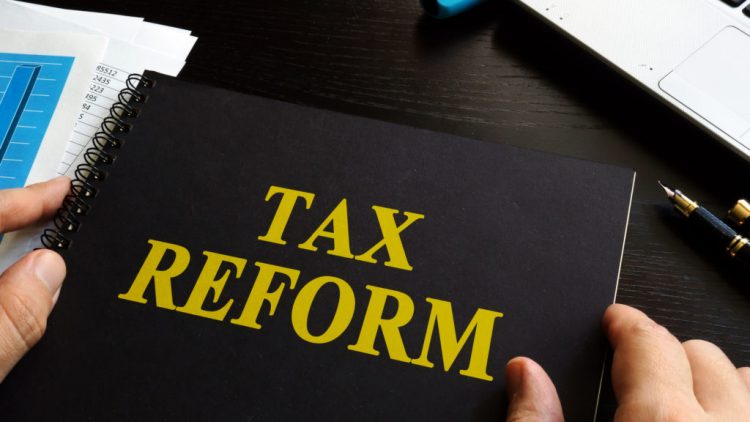 The National Association of Realtors®(NAR) worked hard to make sure the new tax bill would include some advantages for real estate agents. As a result, many agents and brokers will see a significant deduction on their business income. The new tax law brings lower tax rates for just about all individual filers.
This current tax reform is the largest change to the system in 30 years. It was passed in December 2017 and took effect as of January 2018.
As a result of the bill, NAR is projecting a slower growth in home prices of 1-3 percent in 2018, even as low inventories continue to affect price increases. The legislation also includes new restrictions on mortgage interest and state/local taxes, which may particularly affect higher tax areas.
Of course, one of the many advantages of home ownership has always been tax benefits, allowing for more than the standard tax deduction. The new tax reform eliminates real estate property tax incentives to purchase property and own a home. This situation will encourage more renting than buying.
It's still unclear if the so-called pass-through deduction is going to be a benefit to all independent contractors. Pass-through income tax is income earned from partnerships, S-Corporations and limited liability corporations (REITs, corporations, and pension funds are not included). It's popular among small business owners, allowing them to avoid double taxation (paying both corporate and individual taxes). Instead, taxes are applied only to the individual.
Pass-through income may encourage real estate investors to hold onto their investment properties for the tax benefits, possibly contributing to the shortage of home inventory. It could also encourage increased construction of multifamily properties and offices, as opposed to single-family homes, for the purpose of leasing instead of selling.
According to Forbes, the bill makes it more profitable to own income-generating property like apartment rentals.  Now, instead of paying the regular income tax rate (as much as 37%), a landlord could simply create a limited-liability corporation for their rental and pay the pass-through rate (20%). More competition in the rental market might have a silver lining for renters, but could lead to lower demand in the housing market if there's less incentive to become a buyer.
Since the tax change means lower pass-through rates for commercial properties (any property that is leased and produces income), commercial real estate may become especially lucrative.
According to The Real Deal, if a broker makes $157,500 a year (or $315,000 as a married couple), he or she may automatically qualify for a 20 percent deduction. This may not be as beneficial to luxury real estate brokers, who often make much more than that.
Additional guidelines for the new tax law are expected to be issued by the IRS in June. According to The Real Deal, "if it's ultimately determined that real estate brokers provide a 'specified service,' the deduction won't be available to any broker who makes $207,500 or more ($415,000 for joint filers).
Remember that this is a general overview; you should consult your own tax professional to access your particular situation and to learn more specific information.
Read here for more information on how the new tax laws may affect you.

Click here to discover how eCommission can help increase your cash flow.