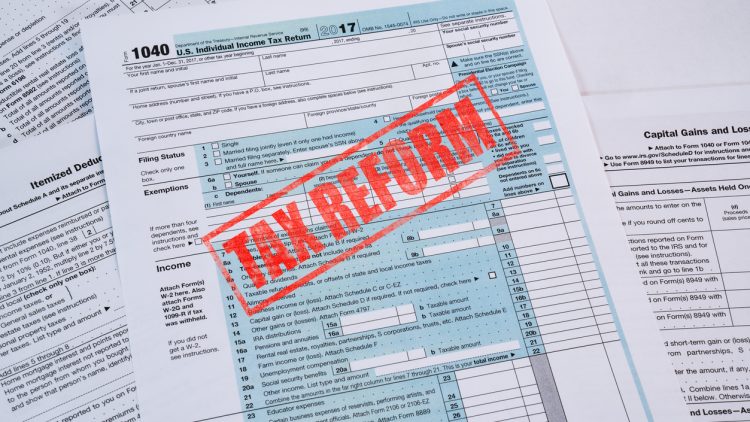 The Tax Cuts and Jobs Act is a benefit to the real estate industry in two significant ways, as discussed at the Commercial Legislation & Regulatory Advisory Board meeting at the REALTORS® Conference & Expo in late 2018.
The creation of Opportunity Zones. These areas have been officially designated by the IRS as lacking investment. Individuals, corporations, businesses, REITs, estates, and trusts can benefit from large tax incentives for investing in Opportunity Zone funds that support real estate development in these areas. For instance, Opportunity Zone investors can legally avoid paying taxes on capital gains if the investment is held for at least 10 years. Treasury Secretary, Steve Mnuchin, recently predicted that the newly designated zones could spur up to $100 billion in investment.
"Our job in our office is to enable them and empower them to realize opportunities for development," guest speaker Mike Kennealy, Assistant Secretary for Business Growth for the Commonwealth of Massachusetts, told the committee.
He also mentioned that all 138 Census tracts nominated as Opportunity Zones were eventually approved. Included in Massachusetts are 16 high-need communities in the Boston metro area; 18 percent of the tracts are considered "rural."
The advisory board voted unanimously to recommend that the Federal Taxation Committee pass draft motions expressing NAR's support for Opportunity Zones, and to support indexing capital gains. The idea is to make the market more fluid by lowering the "lock-in" effect that causes property owners to hold onto property to avoid paying taxes on those gains.
A 20 percent deduction on certain net income. The tax code Section 199A allows businesses to take a 20 percent deduction on certain net income. Evan Liddiard, the National Association of REALTORS®' director of federal tax policy, told the advisory board that some read the new law as allowing any entity that collects rental income to qualify, but the court cases and IRS positions vary on the details. NAR has suggested to both the Treasury Department and the IRS that the rules be clarified and that all rental income be eligible for this deduction. The association hopes the regulations will be finalized by the end of the year.
Regarding the Section 199A income deduction: almost any self-employed person or owner of a pass-through business (such as an S corporation, limited liability company, or partnership) with eligible income, which the National Association of REALTORS® made sure includes commissions from real estate sales, can take 20 percent off the top after business expenses are taken out.
Limitations: if you file as an individual, you're eligible up until your taxable income reaches $157,500. After that, your deduction phases out over the next $50,000, until you reach $207,000.  For couples filing jointly, the taxable income limit is $315,000, with a $100,000 phase-out until you reach $415,000. That applies to your combined income. So, your spouse's income can impact your eligibility.
This year, the Commercial Legislation & Regulatory Advisory Board will become known as the Commercial Federal Policy Committee.
Read more about how you can benefit from an Opportunity Zone here.
Read here to find designated Qualified Opportunity Zones.

Click here to discover how eCommission can help you fortify your cash flow.