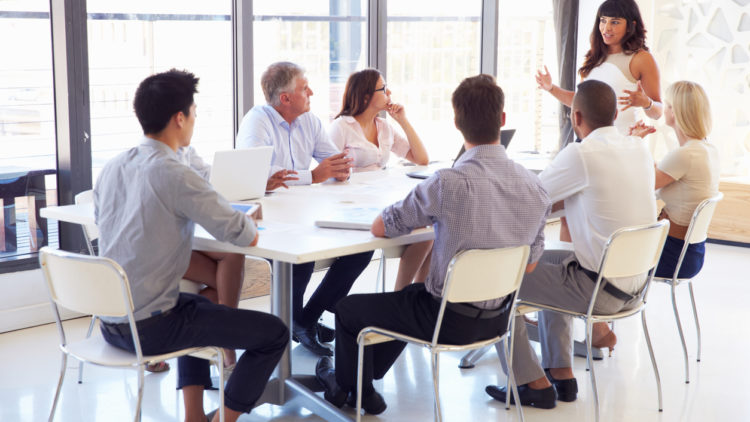 It can be tough to decide what type of brokerage you want to join. There are benefits to being a part of a large franchise operation, including connections that may serve you well if you ever plan on relocating. However, there are distinct benefits to joining a local broker that you should consider as well. 

Culture
If you're not a fan of corporate culture, an independent broker is likely the way to go. Local brokers do what they need to do to succeed without worrying about how their approach might conflict with a national brand. That may involve everything from the way you dress to the way you're allowed to market properties. A local broker is more likely to consider new ideas for doing business. 

Costs
Franchises are also more likely to take a bigger share of your earnings in the beginning via initiation fees and a higher share of your commissions than local brokers. 

Better support
National franchises are sure to provide you a certain amount of upfront support in way of formalized training, however, that's generally where it ends. Similar to being a student at a large university, you're pretty much on your own after that. Joining a small local brokerage makes it much more likely that you will receive consistent guidance from the broker and the veteran agents.  

Strong ties to community
Nearly all independent brokers try to distinguish themselves from national franchises by emphasizing their ties to the community. That means that their brand will often be crafted with the local identity and culture in mind and that they will likely be involved in forming partnerships with other area businesses and nonprofit organizations. 

Emphasis on customer service
The main advantage of franchises is that they have name recognition. For local brokers, it's always going to be knowledge of the area and top-notch customer service. If you got into this business because you love the idea of helping people get through what can be an extremely stressful situation, then a small brokerage is usually the way to go. 

More selective hiring
Small brokerages are more likely to be selective in who they allow to join. That means that you will join knowing that the broker feels strongly that you will be an asset to the team. You will also know that they picked you in part because they felt your personality is a good match for the organization, which makes it more likely that you will get along well with your co-workers.


Click here to discover how eCommission can help you fortify your cash flow.