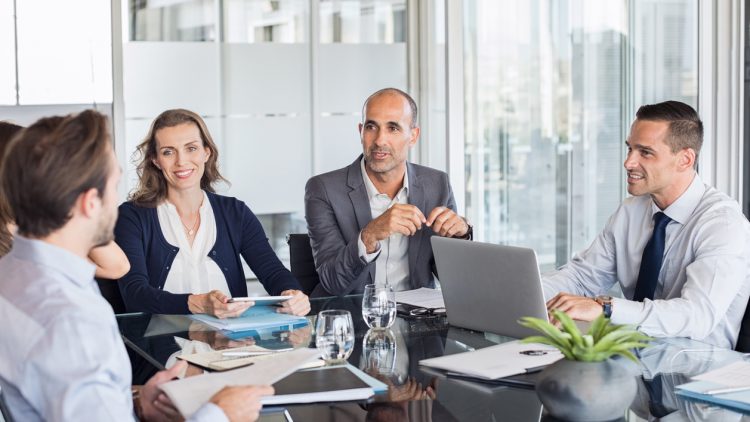 If you haven't yet become a member of a real estate agent team, you may want to consider its benefits.
According to Dummies.com (yes, of the "For Dummies" books), the concept of real estate teams has been around for over three decades, and have recently become more common and even influential in the industry. The last five years alone has brought the expansion of lead-generation systems and strategies inside brokerages themselves.
Dummies lists 10 reasons why it's to your advantage to be a part of a real estate agent team:
Increased Skill Improvement
Especially if you are a newer agent, joining a team will automatically earn you more experience and reduce your learning curve. You may increase your opportunities to hold open houses and gain more leads. All the while, you'll be building your sales and negotiating skills.
Be A Part of Something Larger Than Yourself
Thanks to technology these days, agents can often feel isolated and remote, working from home or a coffee shop. Being a part of a team gives you a sense of camaraderie and to work in a community of other like-minded people. All of you are holding the same vision and working toward the same goal.
Lead Coverage
According to Dummies, your response time in today's world to a lead will determine more than 68 percent of your success. A team can help you respond to leads and potential clients so that you are not on the hook for responses 24/7. With a good team, you'll never be considered non-responsive.
Quality of Life
Being part of a team may help you to create your own schedule, which could include downtime and vacation time. If you take some time away to decompress, your clients will continue to be serviced.
Stable Income
A team may decrease your feast-or-famine income pattern. If you're having a poor sales month, one of your team members may be picking up the slack (and vice-versa). Your income may become more consistent if you are working with others who share the same sales goals.
Leverage
The greatest leverage in real estate: listings. Secure a listing, and all the other agents on your team can help sell it. What you're getting is an unpaid staff helping you do the heavy lifting. Benefits abound when you are showing buyers new properties as well.
Specialization
Team members can volunteer or take turns in certain tasks, such as transaction coordinator or listing coordinator. Other specialization areas: buyers agent, sellers agent, inside sales. Every team member working on a different task may increase success.
Coaching and Training Others
Helping others learn and get better is rewarding and gratifying. Sharing your knowledge and experience with members (and if they do the same for you) may help ensure and increase success.
Increased Income and Increased Leads
Dummies recommends using the ⅓, ⅓, ⅓ principle: one third of the leads and sales come from opportunities you create for your team — from past clients and the sphere of influence out of your database that you turn over to them, and also from your online leads that they will follow up on. The second third comes from prospecting efforts (open houses, etc.). The final third comes from working past clients or sphere of influence. The result: a balance between your efforts and theirs.
A Salable Business
A team can be set up to sell its business to a buyer. This comes from first creating a strategy, system or process that can be copied by others, allowing the new owner to simply step in and take over. Doing this gives you and your team a final goal, and a way to think of moving your business beyond yourself.
Click here to discover how eCommission can help you fortify your cash flow.