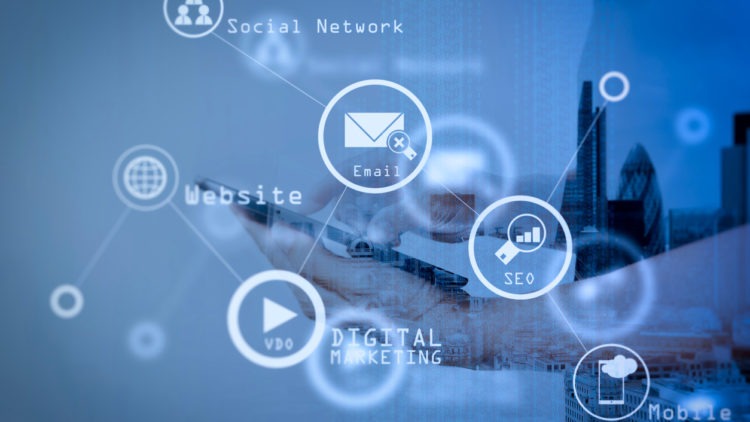 There are so many tools out there for real estate agents to use in their marketing. We have sifted through the options and put together our list of the best (and free) options available today!
---
#1 – MailChimp – The Best Free Real Estate Marketing Tool for Email Campaigns

Want to send out emails to your clients about an upcoming client appreciation party? Or have a new listing that you want to send to your database of investors? MailChimp is the platform for you! With its basic plan, free for up to 2,000 subscribers and 12,000 monthly emails, it is more than enough for most agents to get going.

You can also set up automated campaigns for all of your clients that you set up once and forget! Got a Spring, Summer, Fall and Winter guide for your clients? Set that up and have your first four client touches done without ever having to lift another finger all year.

Lastly, MailChimp will sync its platform with most CRM's including our pick #5 for the top free real estate marketing tools, RealOffice360™
Learn more about MailChimp here
---
#2 – HootSuite – The Best Free Real Estate Marketing Tool for Social Media Posting

So you have a Facebook account. Check. Instagram? Of course! Twitter…sometimes, I think so? There are so many platforms out there in the world of social media it can be hard to manage not only posting but also all the conversations that people have with you on each. Thankfully HootSuite comes to our rescue.

Hidden at the bottom of their pricing page is the "Limited Free Plan" which allows you to connect up to 3 social profiles (Say your Facebook, Instagram and Twitter) and manage all your posts, conversations and analytics.

With HootSuite you can stop jumping between all the platforms on your phone trying to keep up and do all of this in one convenient place. Oh ya, they have a pretty decent mobile app as well that lets you keep going on the go!
Learn more about HootSuite here
---
#3 – Google Docs & Avery Plug-in – The Best Free Real Estate Marketing Tool for Mailer Labels

Guess what doesn't have a spam filter? Your client's mailbox! This is why the Avery Mail Merge plug-in for Google Docs is our #3 free tool for real estate marketing. Simply add this plug-in to your Google Chrome browser, add your clients into a Google Docs sheet and push the button. Just like that you can print your clients as labels to be printed off and stuck on your latest marketing for sending!

Note that most CRM's will allow you to export your client list into a spreadsheet format which can easily be copied over into Google Docs.
Learn more about Avery Mail Merge with Google Docs here
---
#4 – Canva – The Best Free Real Estate Marketing Tool for Flyers, Feature Sheets, Posts and More

It is easy to spend a fortune on designs. Business cards, listing feature sheets, buyers guides, market statistics updates, open house signs and more. But you don't have too! Canva has an amazing free for life plan with access to real estate and business specific templates. In addition, they have an excellent training centre and allow you to export high-quality work right from the free plan.
---
#5 – RealOffice360™ – The Best Free Real Estate Marketing Tool for your CRM

Ya, we are a little biased but we challenge you to find a better free real estate CRM! We don't need to tell you all about the awesomeness of RealOffice360™ you can sign-up for free and try it yourself!

Being a real estate agent can be expensive but with these five free tools, you can get started without having a single cent leave your pocket!
With ❤️,
The RealOffice360™ Team