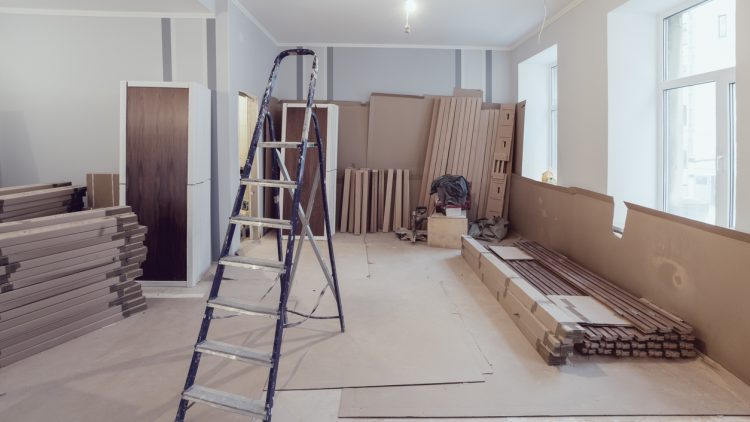 Find an undervalued property, fix it up and sell it. This house-flipping game is popular among many investors, but of course, like almost anything in business, it's never as easy as it sounds.
However, if you take the real estate maximum of "location, location, location," you can possibly zero in on where house flipping is most lucrative, and why. Clues to look for, according to auction.com:
Property values are trending up for the foreseeable future.
Shorter turnaround times from purchase to sale.
Labor and construction materials are readily available, at affordable rates.
Some of the more lucrative house-flipping markets, according to auction.com:
New Jersey
The state has one of the highest returns-on-investment (ROI) for property flipping, especially in Atlantic City. That's an astounding 141.6 percent. The average listing price is $372,916, with an estimated average profit of $102,300. The average time it takes from acquisition to closing: 207 days.
New Jersey's location is also highly desirable, nestled conveniently between New York and Philadelphia. Housing prices in the state continue to rise.
Florida
A regular site on "Best Places to Live" lists, because of its climate and the advantage of residents paying no income tax on their earnings. Property flipping in Florida can generate an ROI of 83 percent. The average amount of days for house to complete a flip: 151. Listing prices in Florida average $406,803, with profit expectations averaging $59,917 per project.
Specifically, the most attractive markets for house flipping are Jacksonville, Tampa, Orlando and Miami. Of course, advantages include ever-increasing tourism and migration.
Illinois
Chicago can be considered the heart of the Midwest, and a very stable place for house flippers. Return on investment for property flipping can average 110 percent, with an average turnaround of 196 days. Listing prices in the state for residential properties can average $277,163, delivering an average profit of $77,317. In Illinois, housing prices have stabilized, making housing investment more of a sure thing.
Ohio
Ohio faces a shortage in housing inventory and increasing home prices, pushing demand for real estate, especially in the right location. The ROI on flipped properties in Ohio average 90 percent, with much of the action focused in Columbus. The housing market is predicted to remain stable while the population increases.
Virginia
Thanks to its proximity to Washington, D.C., many people consider Virginia as a solution to D.C.'s high home prices, despite any political changes. This is a dream realized for house flippers. Virginia's average ROI is 99.3 percent for property flipping, with a turnaround average of 198 days. Average profit: $109,617.
Another reason for house-flipping success in Virginia: a constant movement of residents, in and out. It's to the house flipper's advantage when a homeowner has to move quickly due to a transfer.
If you're helping a client with house flipping, be sure to remind them that they should have a clear return on investment in mind, along with a solid business plan. Expenses should be well understood ahead of time, as it will influence profit. Also be sure that your client understands that the housing market (and its prices) are cyclical, and so are supply and demand.
Click here to discover how eCommission can help you fortify your cash flow.