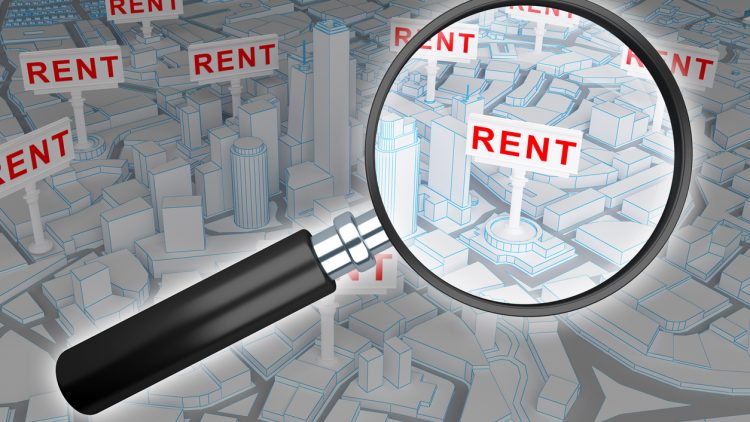 The economy may be adding jobs, but most new jobs are at the low end of the pay scale, according to Forbes; inflation-adjusted earnings for the average worker actually has not increased in the last ten years.
As a result, demand for rentals — both single-family and apartments — will continue to remain high.
Real estate investors should concentrate on properties where asking rent does not rise above 25 percent of the average rent, according to Ingo Winzer of Local Market Monitor. That's where you'll find the largest concentration of renters.
The ways to identify a strong rental market:
The local economy is doing well. Recent improvements in the local economy have happened in places like Cleveland, Silver Spring, and Fort Lauderdale.
Demand for housing is strong. You can get a sense of a good rental market if home sale prices are increasing.
Markets aren't overpriced. Local Market Monitor advises to compare how home prices compare to "income" price. For instance, Orlando, Fort Lauderdale, Portland and San Diego may be inching closer to being overpriced, because home prices are averaging 20 percent above income price.
Look for properties in specific locations: hospitals, colleges (staff, not students), government offices, and retail.
Rents are rising faster than wages in 55 percent of markets, according to a study by ATTOM Data Solutions. In 432 counties analyzed, rents rose faster than wages in 236 of them, including:
Los Angeles County, California;
Harris County (Houston), Texas;
Maricopa County (Phoenix), Arizona;
San Diego County, California;
Orange County, California.
Where are the wages rising faster than rents, according to the study?
Cook County (Chicago), Illinois;
Kings County, New York;
Queens County, New York;
Clark County (Las Vegas), Nevada;
Tarrant County (Dallas-Fort Worth), Texas.
The counties with the highest potential annual gross rental yields for single-family housing in 2019, according to ATTOM Data Solutions:
Baltimore City, Maryland (24.5 percent)
Bibb County, Georgia, in the Macon metro area (21.9 percent)
Cumberland, New Jersey, in the Vineland-Bridgeton metro area (21.2 percent)
Winnebago, Illinois, in the Rockford metro area (17.1 percent)
Wayne County, Michigan, in the Detroit metro area (17.1 percent)
People are renting longer and actually preferring renting to buying, according to The Washington Post. As developers respond by building more units, rents may be stabilizing in some markets. Supply continues to be a concerning factor, especially at the market's lower end, where high occupancy rates are increasing rents.
The National Apartment Association (NAA) predicts occupancy rates will remain at 94-95 percent in 2019, and rent growth will average 2-3 percent. Concessions, meanwhile, will continue to decline.
The best place in the country to invest, according to the Urban Land Institute's Emerging Trends in Real Estate report, names Dallas/Fort Worth, Texas, as #1. This market climbed to the top from #5 in 2018, due to its strong economy and labor market, population growth, and low cost of living. These factors have also increased demand for rental properties.
Next on its list is New York/Brooklyn, NY, attributing its high-occupancy rate and rental income as a good place to own a multifamily investment property.
Click here to discover how eCommission can help you fortify your cash flow.