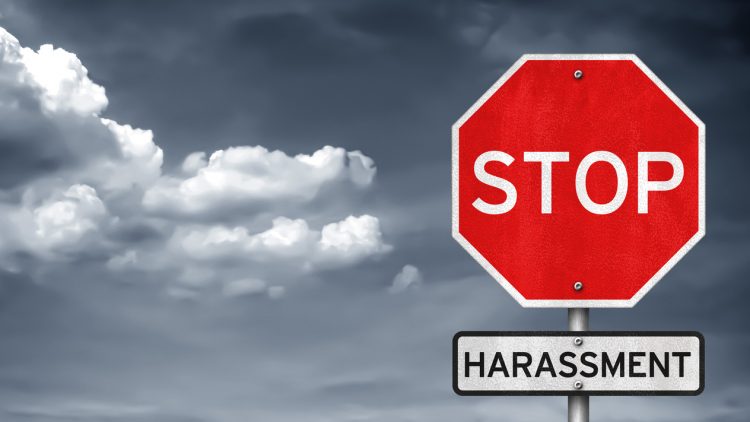 Sexual assault allegations against Hollywood producer Harvey Weinstein have forced many industries to reexamine their company culture of respect, fairness and what should be considered appropriate behavior.
The Twitter hashtag #METOO has come to symbolize a national conversation about sexual harassment and sexual assault in the workplace and elsewhere. The hashtag went viral in October 2017 and the conversation has been going on ever since. All the while, many high-profile men have been called out for their alleged misbehavior toward women (and sometimes men as well).
Of course, unexpected consequences often may come of a national movement. The Real Deal reports that many male colleagues are "now afraid to say hello" to women. Carol Brooks, cofounder of the brokerage Continental Real Estate Companies, said, "It's coming more from a place of their own self-preservation. It's interesting to see how men are reacting; it's more fear than compassion or anything."
In the commercial real estate industry, women have made great inroads in gender equality, which often reduces the chances of harassment. CBRE has the highest percentage of women agents, with 39.8 percent; JLL follows closely with 38.6 percent, according to The Real Deal.
Both CBRE and JLL won industry awards for gender inclusion. CBRE, where three of the firm's board members are women, received the Diversity & Inclusion Award from the Mortgage Bankers Association in February.  JLL was named one of the National Association for Female Executives' "Top Companies for Executive Women."
Still, industry-wide, feelings weigh heavily and notions persists.
A female industry vet with 17 years experience told Bisnow, "While I regularly find myself the only woman at senior-level meetings for my job in the commercial real estate industry, I am concerned that this movement increasingly puts men in a position where they are afraid to say anything to a woman. It is difficult to anticipate in the midst of the movement, but #MeToo may have the effect of further isolating women in industries where they remain a clear minority."
A man with 28 years of experience had this to say to Bisnow, "There were some seriously bad apples in the bunch and the world is a better place with them removed from their influential roles. However, yes, we're in witch hunt mode — I'd say either entering or squarely in the 'too far' category."
According to the National Association of Realtors® (NAR) 2017 Member Profile, the majority of Realtors® today — 63 percent — are women. The most typical real estate agent is a 53-year-old white woman who attended college and is a homeowner, according to the NAR's 2017 overview of the real estate market.
Yet on the residential side of real estate, women don't occupy as many executive-level positions as men, according to the Urban Land Institute's 2015 survey of women in leadership. Women make up 25 percent of the membership of ULI, but they account for only 14 percent of its CEOs. Of those surveyed, only 12 percent are in president, CEO, executive director or similar positions. Of the female CEOs in the survey, only 7 percent lead companies with 100 employees or more.
The NAR has created a Code of Conduct and a Sexual Harassment Policy, citing that everyone in the industry must work together as a team to establish an environment of courtesy and mutual respect.  It states, "The National Association fully supports the rights and opportunities of all its directors, committee members and employees to work in an environment free from discrimination and without subjugation to sexual harassment."
A recent Pew Research Center survey found that more Americans think that men are getting away with sexual harassment and that female accusers are not being believed. The survey was taken nationwide, of 6,251 adults in February and March 2018. Over half of those surveyed (51 percent) say that the recent developments have made it more difficult for men to know how to react with women in the workplace. Only 12 percent say this increased focus and made it easier for men; 36 percent say it hasn't made much difference.
Click here to learn more about how to protect yourself during client initiated sexual harassment.
Click here to discover how eCommission can help you fortify your cash flow.