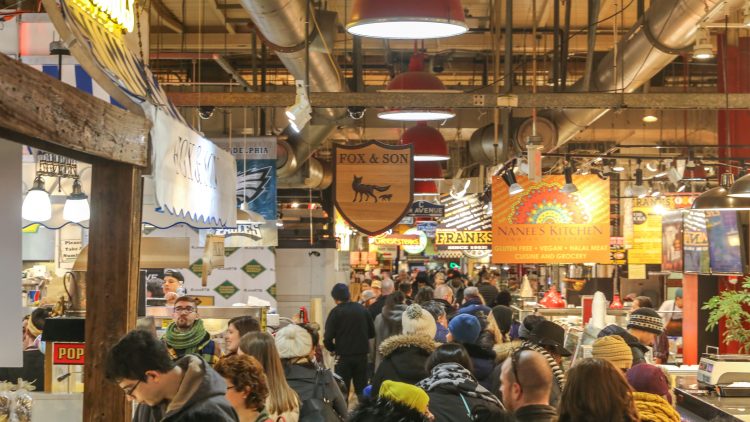 What retail apocalypse? The pop-up store trend, in which stores are here today and gone tomorrow (on purpose), is proving to be a powerful way to study customers, work out new business models, appeal to Millennials and build a brand.
Pop-ups can be described as anything from a kiosk or booth in a mall or marketplace to a store within a store. They are generally perceived as a temporary lease in a vacant space. Pop-ups require less investment, and can get business instantly connected to foot traffic. They also make great subject matter for Instagram and other social media. Pop-ups give the impression of fresh, new merchandise in an otherwise tired place, are easy to set up, and can be a source of immediate rent for desperate landlords.
No longer considered a stunt of guerilla marketing (think of Charmin pop-up bathrooms in Times Square on New Years' Eve), pop-up shops seem to be seriously here to stay. The segment is valued at $50 billion in the United States, and turning the heads of real estate leasing agents and small businesses.
Shopify recommends pop-ups as a great way to test a new revenue stream; as a unique channel to experiment with offline sales, pop-ups don't cost as much as traditional storefronts so you won't need to invest in as much inventory. It's a chance to build profit without taking the traditional retailer risks of a long-term brick-and-mortar lease.
Pop-up shops provide data that can never be found or collected online, according to The Business of Fashion. Data in real life (IRL), or face-to-face interactions, show that the pop-up scenario is truly unique.
Rachel Cohen, co-founder of direct-to-consumer home brand Snowe, told Business of Fashion, "Customers will share details and insights in-person that you'd never be able to capture online. Often you can only draw out these deeper, nuanced insights from human interaction."
Even established companies are realizing the value (and hip quotient) of creating pop-up shops. AdWeek reports that the fashion company Diesel opened a pop-up shop on New York's Canal Street (famous for selling cheap knock-offs of famous brands). The shop featured garments stitched with "Deisel" logos that appeared to be knockoffs (notice how the i and e are switched in the name). The line sold out in 24 hours.
"Diesel is probably one of the most ripped-off brands of all time and they had the courage to blow out the idea of embracing flaws and imperfections and take it straight to Canal Street," Andy Bird, CCO, Publicis New York, told AdWeek.
The Mars Wrigley Company created pop-ups for their products, M&Ms, and Snickers, promoting a series of new limited-edition flavors. At a New York pop-up event, Mars distributed 30,000 samples in three days, getting the product into the hands of consumers who may otherwise would not have sampled the product.
Insider Trends has found Marie Claire magazine to have launched one of the most successful pop-up ideas. The publication partnered with MasterCard to launch a New York concept store called The Next Big Thing, which recreates sections of the magazine: fashion, beauty, entertainment, technology and wellness. Customers can make cashless transactions from anywhere in the store.
The bigger picture is that multichannel sales help retain 73 percent of customers, according to a Harvard Business Review study. Measuring the shopping habits of 46,000 people in the U.S., the study found that shoppers who engage with brands on four or more channels spend about 9 percent more than shoppers who don't.
The most common of the pop-up shops: Christmas and Halloween stores, but pop-ups are becoming increasingly popular with small businesses of all kinds. Pop-ups usually feature very flexible lease terms, which can be as short as one day or as long as one year, and often month-to-month availability is allowed. According to 42 Floors, pop-ups can offer commercial leases as much as 50 percent lower than traditional commercial leases.
A good place to find pop-up leasing opportunities: popupinsider.com and storefront.com.

Click here to discover how eCommission can help you fortify your cash flow.