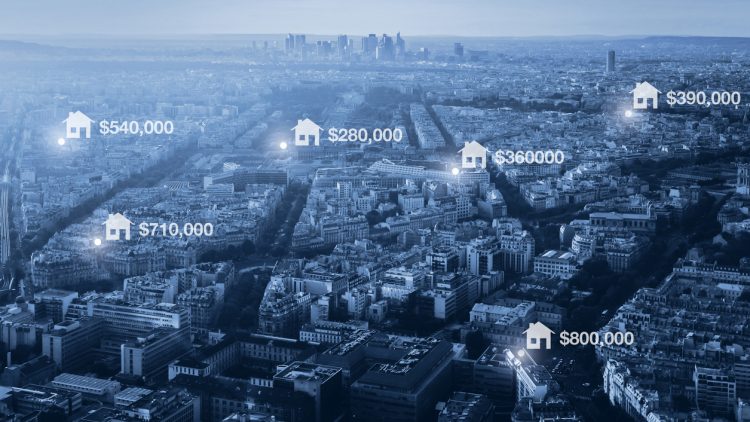 For an industry that was once notorious for being slow to change, technology is seeping into every nook and cranny of real estate. Artificial intelligence, bitcoin cryptocurrency, and Millennials as homebuyers have given the business a culture shock. Real estate professionals are scrambling — at different degrees — to adjust to the changes. Over 70 percent of homebuyers now start their home shopping online, and more than half of house tours are booked through a website.
Although artificial intelligence (AI) can sound intimidating to some, it's actually making agents' jobs easier. AI can mean robots giving house tours to homebuyers who remain at home, sitting on their couch. Chatbots can answer prospects' questions and address their concerns, or help agents find leads. Drones and 3D technology can help clients get a better feel and future sense for properties without even having to be there. Blockchain technology like Bitcoin is a new, decentralized online currency that is becoming the norm for larger development projects.
REAL Trends reports on its recent study, in which the strongest trends of the year are the growth of all-in-one platforms and AI:
The new world order seems to be running a brokerage from one proven and integrated platform. What's important: how the system can handle and distribute leads from multiple sources, execute on automated follow-ups, incorporate reporting and workflows, integrate with other systems, and be user-friendly enough for agents at all learning levels.
Artificial Intelligence — with built-in analytics, reporting and tracking features — includes seeking out predictive and physical locations of potential buyers and sellers. AI can also help improve marketing messages based on prospects' movement across the Internet (Google, Facebook). The goal, of course: to reach the correct people and improve brokerages' return on investment. Virtual Reality (VR), which helps clients see houses without having to physically be there, is on its way to becoming a $29.7 billion business by 2020.
The technology called Blockchain is behind new cryptocurrencies such as Bitcoin, Litecoin and Ethereum. It's basically a digital record or database that follows all transactions associated with a certain project. No need to work with a central verifying authority (in other words, a bank). No middleman, like most of the disrupters in the digital age. Increasingly, properties are being sold using blockchain technology in the U.S., with companies being established specifically for the new way to use and follow money.
Push technology is not new, but it's becoming hotter as more agencies offer their own phone apps. On a smartphone, push technology sends content alerts to a locked screen in-order to get users to return to the app. That generates leads. Push notifications double retention rates and prevent app uninstalls, according to Kahuna Marketing.
CRETech predicts that construction and design will continue to become increasingly animated, as 3D home-building technology grows more mainstream. Automated house printers, carpenters, and new design software will make significant progress. Also predicted: data centers in secondary cities will grow in demand as places like Portland and the Research Triangle in North Carolina continue to attract real estate investors.

Click here to discover how eCommission can help you fortify your cash flow.