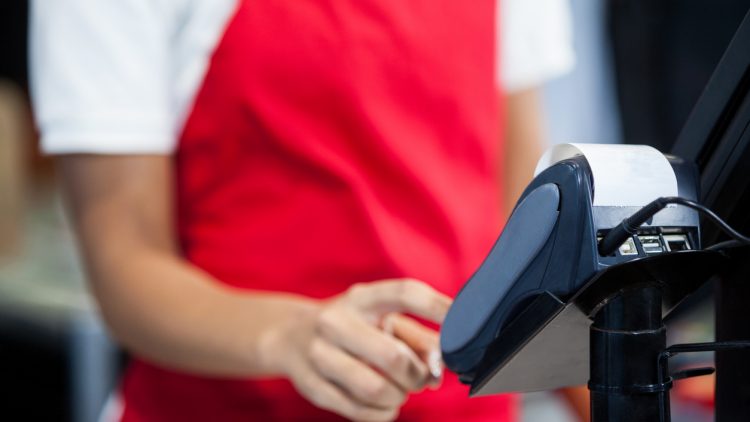 For those coupon clippers and deal finders out there, you may have become wise to a trend among grocery stores of late: receipt advertising.
Surely you have seen the discount coupons on the back of receipts at your local grocery store? Ads promoting car washes, dry cleaners, oil changes…the list goes on. Maybe you have even clipped and used some from time to time. Who isn't tempted to get a 25% discount on a hair coloring or permanent from time to time?
So what does this have to do with your real estate business, you ask? It's cheap advertising for you when you want to get your brand awareness out there in your community!
The advantages of advertising on the back of grocery store receipts are several. We already mentioned that it's pretty affordable, especially compared to ads on TV or in most daily newspapers. You will also get 1000s of 'views' or 'impressions' — that's advertising speak for the number of people who can potentially see your ad. Finally, you can reach a very targeted community of shoppers, where both homeowners and apartment dwellers shop and purchase homes.
Receipt advertising may not be for everybody, but it may just serve your needs to a 'T.' Here are some basic pointers to keep in mind if you want to look into it for your real estate business:
Know your prospects
Who is your target market? Are they the thousands of people who live in apartments in a zip code you serve? Are they young families shopping mostly at discount grocery stores? If you know your customers well — how much income on average they make, where they live, how old they are, whether they have children, and where they shop — then you can pick the right store and create the right message to advertise your real estate business.
Measure impact
You're a real estate agent. You aren't selling pizzas or eyelash extensions. That means you can't exactly put a discount coupon on the back of a receipt and then count the number of coupon redemptions to figure out if it's working or not. But this doesn't mean that you can't do your own measurement. For starters, you should always ask people who reach out to you about how they found you. If any of them mention seeing your ad on a store receipt, make a note of it. If you see an uptick in your website traffic and you are not doing any other advertising that may also cause the traffic, then you might be able to 'read between the lines' and conclude that some of it may come from the store receipt ad. At the end of the day, your ad is more about 'brand awareness' so that people keep seeing your business name and think about you when it's time to buy or sell a home. Still, keep count and you may just be surprised at how effective the store receipt ad is at driving new leads.
Choose a unique design
The back of a store receipt is usually chock-full of advertisers. What's more, many people do a fairly quick scan of the receipt, leaving you with mere seconds to catch somebody's attention. That means you will need to come up with a memorable design to visually stand out and win your share of inquiries. All the more reason to have the help of a professional for the design. Here are some examples of receipt ads we found to help you see the importance of good design.
Have you ever done any receipt advertising for your real estate business? Let us know how it went in a comment below, on Facebook or on Twitter.