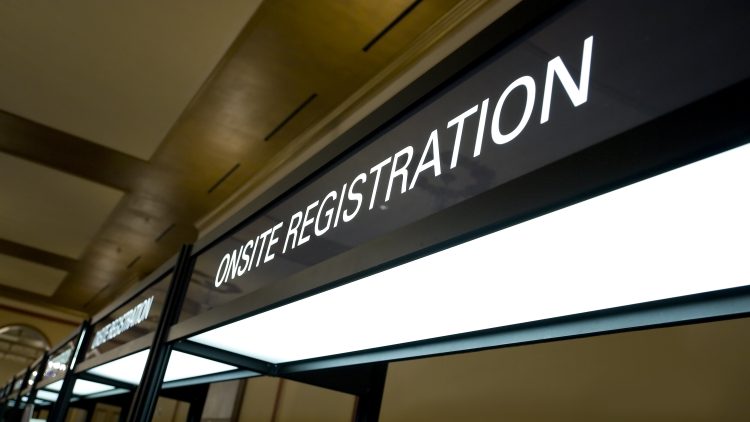 Each year, industry giant Re/Max holds its Re/Max R4 International Convention, which brings together thousands of brokers and agents from around the world for four days of learning, networking and training.
Similarly, Keller Williams hosts an annual soiree called Family Reunion, also a four-day event attended by thousands of brokers and agents looking to re-energize their business, and to learn about industry trends and emerging technologies.
These, and dozens of other branded trade shows and conventions, are held all across our country every year, but the question is – is it worth your time and money to attend? Will you learn practical business-building skills and forge important relationships that can help your business grow?
While the name-brand entertainment, fancy dining, and ample networking opportunities that highlight many trade shows may seem frivolous, the return on your investment for attending could be higher than you think.
Here are three top-notch reasons to attend your brand's trade show or convention:
Education through live training
Real estate trade shows and conventions are flooded with outstanding educational opportunities offered through breakout sessions, workshops and lectures. Trainers, nationally renowned speakers, thought-leaders, and industry experts offer timely information on topics and issues that are valuable to agents and brokers alike.
If you were to obtain the same level of live training outside a trade show, you'd pay hundreds if not thousands of dollars to get access to this information. Not to mention that the trade show and convention halls are packed with new technology vendors, all hoping to educate you on ways to make your business run more efficiently and profitably.
Direct engagement with business partners and peers
Trade show exhibit halls offer two key benefits — aside from what you can learn from the exhibiting vendors, they offer the opportunity for direct engagement with these key business partners. Whether it be photographers, mortgage lenders, lead generation experts, or technology solution providers, the infrastructure that supports our industry will be ready, willing and able to converse with you. How much could a conversation with a key vendor be worth to your business?
Then, there's the opportunity to engage with your peers. It's much easier to build relationships when you're given the opportunity to engage with other agents outside of work. The "captive" nature of trade show attendance facilitates engagement with people you might otherwise never meet, which could lead to a fruitful and mutually beneficial relationship. By forging bonds with other agents from around the country, you might create a referral network you didn't previously have. We all need human interaction, validation and inspiration – all of which can be found through the direct engagement found at trade shows.
A bit more about inspiration
Everyone needs an occasional jolt of inspiration, and what you'll hear at these events may inspire you to greater levels of excellence. It will remind you to stay ahead of the curve and to remain competitive. If you attend a breakout session and a speaker talks about how he/she became wildly successful, you'll almost certainly consider modeling his/her methods. At the very least, you'll be open to new ideas and new ways of doing things.
By conversing with fellow agents, brokers and other industry leaders, a branded trade show or convention offers an opportunity to understand what's working and what's not working in your business. That knowledge alone could inspire change.
Sure, trade shows can be pricey, but it's important to invest the time and money to attend at least one training and networking event per year. In the end, it'll be beneficial for you and your business.
Do you know of any other great reasons to attend your brand's trade show or convention? If so, please leave them in the comments section below or on Twitter or Facebook.