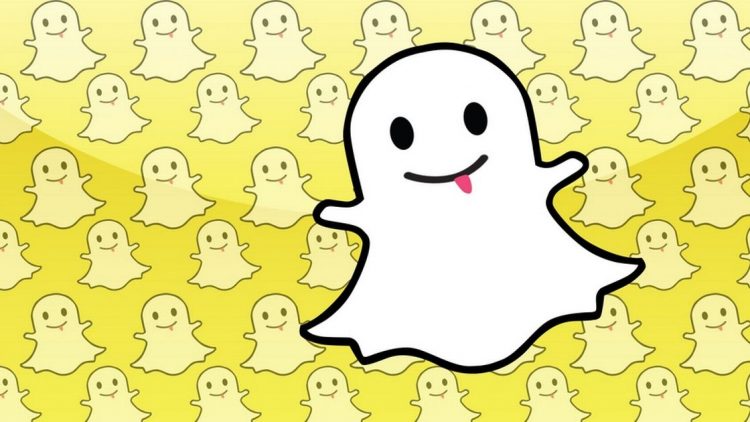 As a real estate agent, staying current with new tools to reach even more customers comes with the territory. But as with any new technology you have to "look before you leap." Otherwise, you could waste your valuable time marketing on a platform with no promise of a payoff.
So is Snapchat an app that agents should begin using in hopes of finding new customers? Unfortunately, the answer is not simple.
Snapchat, according to a recent Bloomberg Technology article, has around 150 million daily active users, which is more than Twitter has! Of that amount, nearly 60 million are in the U.S. Moreover, Snapchat is slated to grow faster than 27% according to eMarketer and is expected to add another 27 million by 2020. Long story short, Snapchat has emerged as a leader among social platforms.
The downside to Snapchat is that its users skew toward the millennial generation (ages 18 to 34). Admittedly, the 18 to 28 age range is not a prime home buying generation and millennials in general are not buying homes at the same rate as their parents' generation. But does that mean you should ignore Snapchat?
Here are a few things to know about Snapchat and how it can be a useful tool to help you grow your real estate brand now and in the future:
Snapchat is not Facebook
For starters, you should know that Snapchat is very different from Facebook, which shows a timeline of posts from you and your followers and can run on either your desktop or smartphone. Snapchat, however, is 100% mobile. Messages are sent to one or several of your network and messages can be customized with all kinds of filters and even self-created art.
Behind the scenes
Sometimes a photo just doesn't do a listing justice. If you want to capture the size of the kitchen or take your followers on a tour of the backyard you can easily do so by taking a video on Snapchat. You can let your audience know exactly how it would feel like to walk through the listing and give them a better idea of what some features look like since pictures sometimes can't show everything the house has to offer.
Make it fun
One of the best parts about using Snapchat is the ability to let your audience into your world and give them a taste of your personality. With an app that focuses on real-time moments and telling a story of your day, you can let loose a little and make it fun instead of being as planned and polished as you may be on Facebook or Instagram. (Remember, your target network is primarily a millennial one!) When you show your audience the fun, authentic side of your brand you'll be more relatable and easier to recall the next time they need an agent.
Unique content
With the capabilities of adding text, drawings, and filters to your 'snaps' you can personalize content in ways you won't find on any other social media channel. One of the most unique ways to take advantage of Snapchat for your real estate business is by creating or using geofilters. Geofilters are filters that can be added to your photos or videos whenever a user is in a specific location. A popular use for this is adding city names or neighborhoods to your snaps — like the home in Menlo Park illustrated here — to show your followers your listings and open houses. Making your snapchats hyperlocal is a great way to promote your brand and connect with the community.
More user engagement
The real-time aspect of Snapchat allows you to communicate with your audience quickly and directly. If a follower responds to the Snapchat video of your listing you just posted wanting to know more, you can immediately respond and even send them a separate Snapchat with more pictures or videos of the listing. This type of engagement makes for a more personal experience with potential clients and buyers and makes you stand out among other real estate agents simply posting photos to their website.
Not ready for Main Street
Another big difference between Snapchat and Facebook is that advertising on Snapchat is only open to large brands for universally shared ads, which take the form of fun, branded filters for user snaps. This means that advertising on Snapchat is only feasible for large brands with huge advertising budgets. Snapchat just isn't ready to roll out its offering to small businesses — not yet, that is. One thing we know is that Snapchat is evolving its advertising platform rapidly and no social network can afford to ignore the ad spending potential of the real estate industry!
Get started!
Want to be an early adopter and appeal to millennial customers? Consider setting up a Snapchat account for your real estate business and then put the name on your business card. Who knows when you'll run across a millennial couple in a coffee shop, craft brewery or live music festival? Letting them know they can snap you with any questions about homes in your community could give you an advantage over the competition.
Are you using Snapchat? If you have a Snapchat success story you'd like to share, let us know on Twitter, Facebook, or in a comment below.