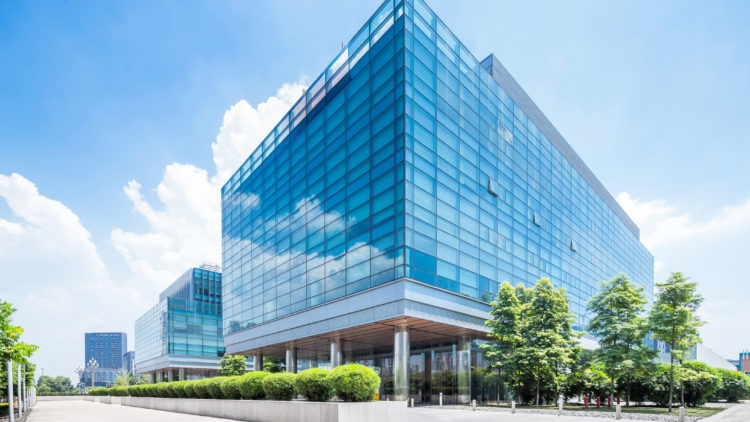 When most people think of working in real estate, they think of buying and selling houses. Of course, the real estate industry is much more diverse than that. Commercial real estate focuses on the buying and selling of commercial properties, such as office buildings, multifamily apartments, hotels, malls, hospitals and more.
The opportunities are endless: you can work as an independent contractor with a general brokerage, open your own brokerage, or get involved in development, construction, project management and leasing.
More good news: despite all the economic turmoil and technological change affecting the industry in the last decade, commercial real estate remains strong and lucrative.
Your best recipe for success is to mix knowledge and experience before plunging into a new area like this. Talk to everyone you can about every aspect of the sector: construction professionals, mortgage bankers, urban planners, and commercial market experts. Get a bird's eye view of a tough business that evolves quickly and rolls with the punches.
Here's a small checklist to help with your transition to commercial real estate:
Network
Find commercial real estate salespeople who are willing to share tips and advice, especially those closely associated with the market you choose. Perhaps they'll be willing to join you in a listing, so that they can walk you through the process.
Train
Educate yourself beyond your real estate license. For instance, The National Association of Realtors® (NAR) offers the CCIM designation (Certified Commercial Investment Member). This program trains commercial real estate owners, investors and users in interest-based negotiation, ethics, market analysis, financial analysis, and other subjects.
Be patient
Like any other new business opportunity in life, it takes time to build. Commercial properties traditionally take longer to sell than residential homes. You can definitely earn a large sum of money selling commercial real estate, but the deals often need longer to take form.
Know your appraisals
A commercial building is often more complicated to size up than a residential home. The physical inspection of the property is only a small part of the appraisal. Also taken into consideration: rental rates, zoning, demographics, and the date of valuation.
Bone up on zoning
Commercial real estate is all about zoning. Know your stuff, and keep up to date. Your local zoning officer will be able to answer your questions about local properties, regulations, and upcoming changes.
Stay informed
These days, there are all kinds of ways to stay on top of commercial real estate news, trends and forecasts. REALTOR.org/commercial offers tips, articles, resources, blogs and podcasts.
Keep in mind that commercial and residential real estate can often complement each other. For instance, executives who work in office buildings may also need residential homes for their families. In addition, some brokerages may be interested in a professional who can toggle between residential and commercial sales.
While making your transition, make sure your cash flow remains sure and stable. Click here to discover how eCommission can help.