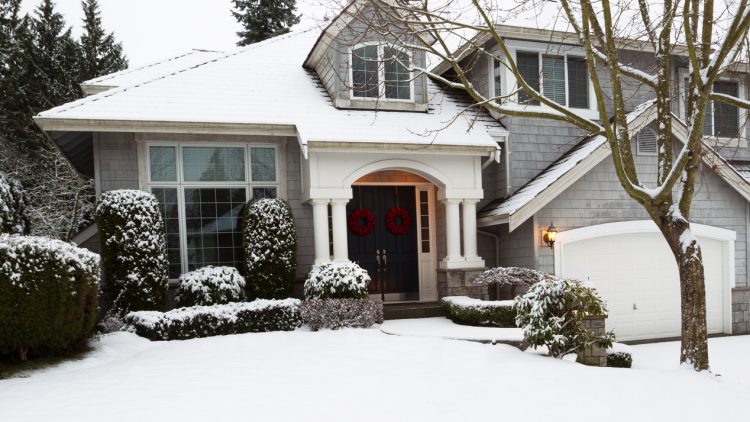 Fall and winter are typically slower than the spring and summer for home listings, but that doesn't mean you should give up on sales when the leaves start changing colors. There are always people who need to sell and there are always buyers looking for a dream home no matter what time of the year it is.
One of the keys to success in real estate is knowing how to stage a home according to the season. Here are some things to keep in mind for your winter listings.
Keep the leaves under control
Leaves can be a major challenge in the autumn and winter. It's important that you work with your seller to make sure that the walkway and driveway aren't covered with them during showings. Make sure to sweep or blow the leaves out of the way everyday so that buyers get a fresh view of the property.
Shoveling snow is key
Buyers shouldn't need snowshoes or even high-quality boots to enter the house. If there is a big snowfall make sure to get the entryway to the home shoveled ASAP. Make sure that any visitor will have easy access from the driveway or wherever they park on the street to the front door. There's nothing that puts a damper on a showing than a buyer with sopping wet shoes.
Go easy on holiday decorations
A wreath on the front door is a nice, seasonal touch. But stay away from elaborate lighting displays in the front yard. Buyers should be able to view the property as a clean slate that they will be able to decorate according to their tastes. A plastic life-sized Santa Claus in the entryway makes it harder for them to do that.
Take advantage of outdoor lighting
Particularly after daylight savings, a large number of buyers will be visiting the home when it's dark outside. Ideally, they should come upon a well-lit entrance that beckons them to a warm interior. If there isn't already a light above the front door, you should consider installing one. You can also find cheap but tasteful lights to line the walkway or the front of the home. The lights will not only combat the gloominess of winter, but will showcase other positive aspects of the yard that the buyer might otherwise miss.
Get rid of summer artifacts
The bird bath or lawn chair that evokes so many positive feelings in summer don't come across as well when they're covered with snow and ice. Make sure that whatever is in the yard is season-appropriate. Otherwise it will make the yard appear neglected.
Give them a glimpse of the interior
Take advantage of any windows on the front of the home to show buyers what's inside. Visitors should get a glimpse of a warm, cozy interior offering them a refuge from the cold. Maximize the interior lighting and draw back the curtains so that they get a view of their future living room right as they step out of their car.
Do you have any tried-and-true strategies for prepping a yard for a winter showing? Leave a comment below or share your thoughts with us on Facebook or Twitter!