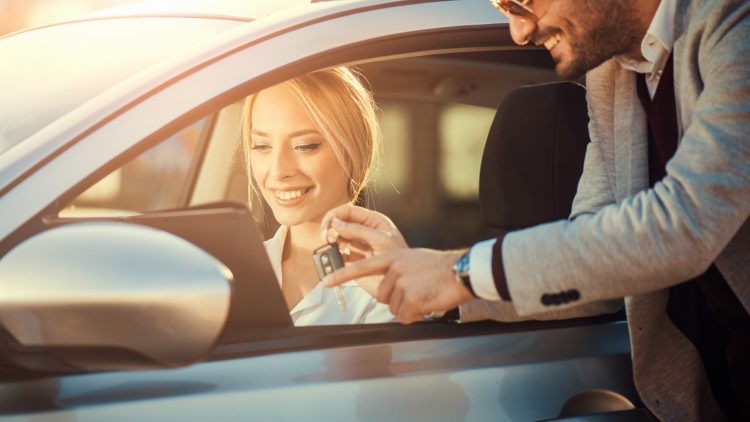 If you've saved up some extra money or had a particularly good year, 2018 promises to offer a number of tempting luxury vehicles from the world's top automakers. Do you need a luxury ride to succeed in real estate? Absolutely not. But if you're looking to get into the luxury real estate market, riding in style can help bolster your image as somebody familiar with the world that luxury clients inhabit.
Audi Q7
The 2018 Q7 is a wonderful display of the top-notch German engineering and design that has kept Audi in the vehicular elite for generations. The spacious SUV is noted for its agility, due to its eight-speed automatic transmission, all-wheel drive and optional four-wheel steering. Reviews have given it top marks for its handling, fuel efficiency and safety, while knocking it for its lackluster storage space and for a not-so-spacious third row of seats.

Porsche Macan
If you happen to be working with luxury clients, nothing will underscore your luxury cred better than a Porsche. According to Edmunds, the Macan gives you the space and comfort of an SUV with the thrilling driving experience of a sports car. Like most top-of-the-line luxury vehicles, the Macan also is chock-full of amenities, from the helpful lane-departure warning system to the entertaining ApplePlay.

Cadillac CTS
If you're into a more classic luxury experience, the Cadillac CTS might be the ride for you. The 2017 version was recognized as the number one luxury mid-size vehicle for families by U.S. News, which lauded the car's "combination of space, available family-friendly features and positive reviews from professional automotive writers." The upgraded 2018 CTS offers as much comfort as any vehicle of its size, and the interior design leaves nothing to be desired in terms of material and style.

2018 BMW 5-Series
Motorheads eagerly await the arrival of the new BMW every year and they're seldom disappointed. So far, the 2018 5-Series has earned nothing but rave reviews from auto experts for its top-of-the-line engine options, superior handling and comfortable seating. U.S. News also notes its "huge trunk." The only downside? It ain't cheap. But it's hard to get a bargain on the world's greatest driving machine.

2018 Volvo S90
The S90 provides all of the benefits typically associated with Volvos: Safety, comfort and durability. In addition, it boasts significant backseat space, making it an ideal car to ferry around family members or clients. Massaging seats make the ride even more relaxing for your passengers. Last but not least, the car comes equipped with Pilot Assist, an innovative safety feature that ensures that you stay in the lane and allows you to set a certain distance between your Volvo and the car in front of you.

2018 Audi A5
If you're not looking for a fun, sporty ride and don't need a ton of space, the Audi A5 might be the car for you. Ranked the top small luxury vehicle by U.S. News, the A5 offers one of the most powerful engines on the market and handling that can't be beat. The luxurious front seats are described as "outstanding" by reviewers. The price will take a toll on even the most successful real estate agent, but the better-than-average fuel economy will make it slightly more affordable than some other luxury vehicles.

Are you in the market for a new luxury car? What are your thoughts? Leave a comment below or share your thoughts with us on Facebook or Twitter!