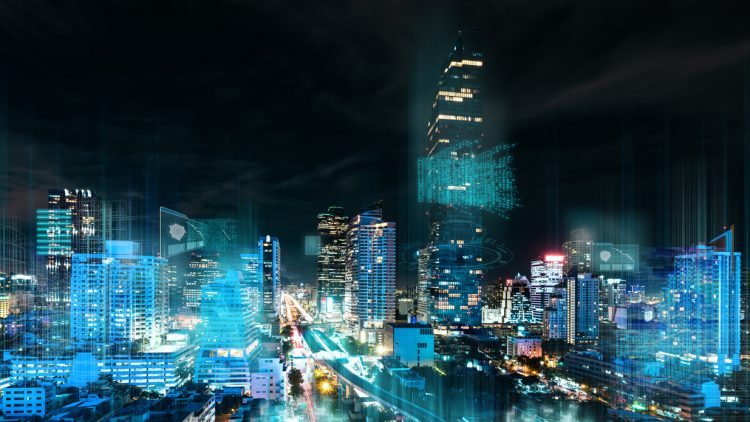 Cybersecurity risk management and prioritizing resilience will be among the trends that help shape smart cities in 2019. This is according to The Urban Land Institute and PriceWaterhouseCoopers (PwC) 40th annual Emerging Trends in Real Estate report.
"[T]hink of this year's trends as circles in a Venn diagram," the report reads. "Trends will overlap, indicating that they interact, and over time those interactions (sometimes involving more than just two circles) foster new conditions that can alter either the features of the trend, its relative strength, and even its duration. We aren't in coloring-book world anymore."
In 2018, Cybersecurity scored 3.14 out of 5 on a scale of "importance of issues" in the report. This year, cybersecurity is seen as an "industry disruptor," scoring 3.44 out of 5 on the importance scale.
"The increased flow of data and growing use of mobile devices to control facilities are raising awareness about the need for more sophisticated cybersecurity," the report reads.
Cybersecurity risk management comes as a result of the wide use of the Internet of Things (IoT), which can make the overall real estate industry vulnerable to attacks. The report suggests a need to establish "industry norms and best practices" against cyberattacks. Also, a top priority: evaluating the efficiencies and vulnerabilities of this technology.
Growing concern over climate change and increasing natural disasters has sparked a concern for building resilience into the framework of the real estate industry. The report estimates natural disasters in 2017 — including Hurricanes Harvey, Maria and Irma — cost an estimated $306 billion in the United States.
The intensifying focus on resilience is a result of two factors: an increase in risk and the potential for decreased property values. According to the National Council of Real Estate Investment Fiduciaries (NCREIF), nearly 25 percent of its Property Index value is in cities among the 10 percent most exposed to sea-level rise. According to the report, properties in such regions of New York, Connecticut, New Jersey, Florida, South Carolina, North Carolina, Virginia and Georgia had lost $14.1 billion in value between 2005 and 2017.
The report concludes with a call for embracing resilient design (of both real estate properties and surrounding infrastructure) in order to enhance protection of at-risk markets. Investments in resilience should benefit both investors and properties.
"Investing in resilience may also become an effective part of a community engagement strategy and help limit local opposition to a project," the report reads.
Read the entire report here.
Click here to discover how eCommission can help you fortify your cash flow.