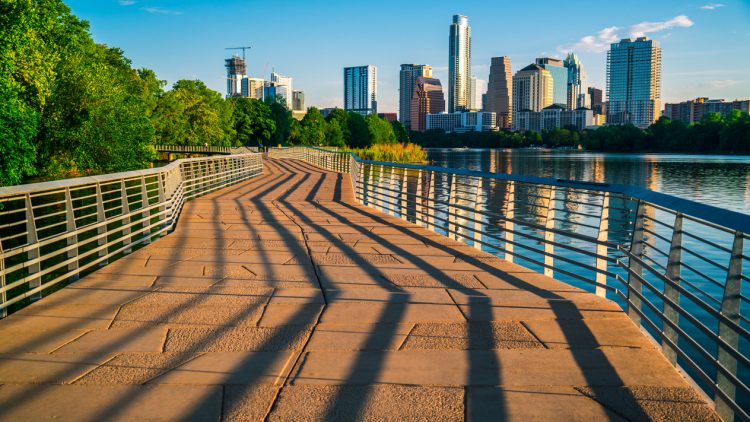 A recent U.S. News & World report analysis found that the most preferred retirement markets are located in just three states.
The online survey addressed people age 45 and older who compared the 100 largest metro areas in the country as potential retirement spots. Deciding factors included housing affordability, happiness, desirability, retiree taxes, the job market, and access to quality health care.
The most preferred cities are located in Florida, Texas, and Pennsylvania.
Florida has seven cities that ranked in the 25 Best Places to Retire. The reasons: affordable homes, low taxes (including no state income tax) and high ratings for happiness and desirability. Texas features four cities and Pennsylvania has three.
Here are the Florida markets and their median home prices for people 60 and older, according to the U.S. Census:
Fort Meyers (#2): $233,100
Sarasota (#3): $239,100
Lakeland (#10): $146,500
Daytona Beach (#13): $185,300
Miami (#21): $261,000
Melbourne (#23): $191,200
Jacksonville (#24): $200,800
These are the favored retirement locations in Texas, along with their median home prices:
Austin (#4): $283,500
San Antonio (#8): $161,800
Dallas/Fort Worth (#9): $200,100
El Paso (#11): $107,600
The most desired retirement location in all of the United States: Lancaster, Pennsylvania (it was #2 in 2018). The median home price for retirees: $198,500, according to U.S. Census Bureau data. Other than housing affordability, reasons include the overall happiness of its residents and access to health care.
Other Pennsylvania markets and their median home prices for people over 60:
Pittsburgh (#5): $142,800
Allentown (#18): $204,200
Other towns making the list include Nashville (#7), Washington, D.C. (#12), Raleigh-Durham (#15), New York City (#16), and Phoenix (#17).
Although a market like New York City is expensive, you won't need a car, the hospitals and health care are first rate, and there are plenty of opportunities for volunteering and being social.
Washington may be expensive too, but the federal government and its contractors provide many employment opportunities. Public transportation is excellent, and the attractions and museums draw people from all over the country and the world.
For those moving to Raleigh-Durham: North Carolina residents age 65 and older can audit classes at North Carolina State University for free; Duke University has a retirement community near campus.
Nashville offers an endless array of live music venues, and the state of Tennessee doesn't tax earned income.
Phoenix is one of the sunniest cities in the country, and is often a top choice for snowbirds who only want to spend the winters there.
Click here to see the entire list.
Click here to discover how eCommission can help you fortify your cash flow.