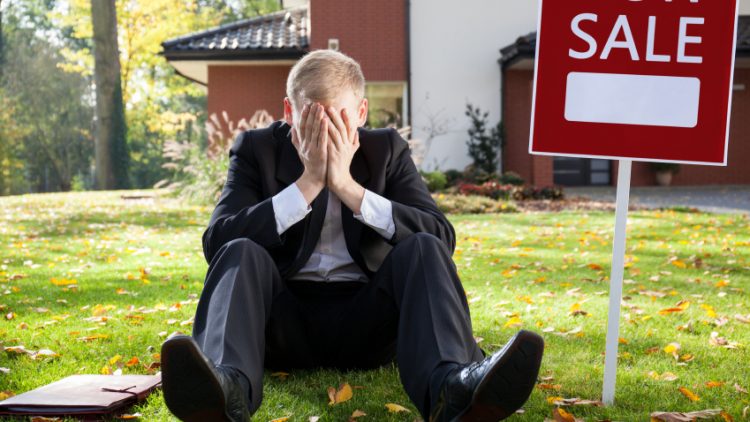 The reason why some real estate agents hop to another brokerage firm can range from the simple to the complex. The key is there are reasons why they leave.
Agents rarely leave a comfortable situation because, well, most people hate change. This means that something in the current work arrangement is simply not working out or meeting an agent's expectation.
Here are some of the reasons why real estate agents choose to jump from one brokerage to another:
Commission split: some agents make a change to get a higher cut of the commission. It's probably one of the more common reasons why agents leave. That said, higher commissions do not always translate into immediate success for agents so any decision in favor of a higher commission split should be weighed against what might be lost with the move.
Lead generation: some brokerages are lead generation machines and seed their network of agents with highly qualified sales opportunities. For some agents who may not have a large network built up, working for a brokerage that generates more leads can generate sales when their own network comes up short.
Desk fees: occasionally agents may leave a brokerage over desk fees; some agents spend little to no time in the brokerage's office so they may not want to pay for desk fees.
Company reputation: occasionally an agent may jump to another brokerage because he perceives the new one to have a better reputation. Say for example an agent wants to focus on luxury properties and one brokerage caters to that jet-setting crowd, well a change can make a lot of sense.
Training and mentors: some brokerages do a great job of taking care of their agents with mentoring and training. For agents who value professional growth and opportunities to learn from top shelf talent, then a brokerage that offers this deluxe treatment will undoubtedly see a lot of agent inquiries.
Office chemistry: as far as professionals go, agents are like finely tuned sales instruments. They must work in concert to feel like they belong and are contributing to the harmony of the overall office. If there is an office chemistry issue (e.g., an alpha agent who makes life tough for aspiring agents), and an agent feels like she can't do anything to change it, then it is often easier to just move to where she will find the team she feels more in tune with.
Office location: let's face it, long commutes are for the birds – literally! Driving a distance through traffic is a major turn-off for some agents, even if most of the time they tend to work from home or out of a car. Sometimes agents move to another part of town, and working out of another brokerage just makes sense. Or when an agent wants to specialize in a niche market like beach condos or mountain ranch homes, then an office change is a natural byproduct of that market change.
Phone opportunities: not all agents enjoy floor time, and some love the chance to take inbound phone calls. If an agent loathes being chained to the desk waiting for inbound calls and would much rather be on a golf course or tennis court schmoozing prospects, then a change could very well be in order.
Smaller pond: not unlike the office chemistry point above, some agents may thrive in a smaller office environment because they want to be a big fish in a small pond. If, however, an office grows and grows, then that agent may decide it's time for greener pastures – or a smaller pond.
Leadership: perhaps this is a blend of several points above, but the tone of the office is almost always set by the lead broker. If a broker is friendly, transparent and accessible, then there is a good chance most agents will feel welcome and stay very loyal. If, however, the lead broker is aloof or doesn't see value in spending time with her agents then there will be a greater chance of discord and, ultimately, defections.
Have you changed brokerages in the past? If so, what motivated you? We'd love to hear from you so feel free to tweet us your thoughts, leave a Facebook post or drop a comment below.