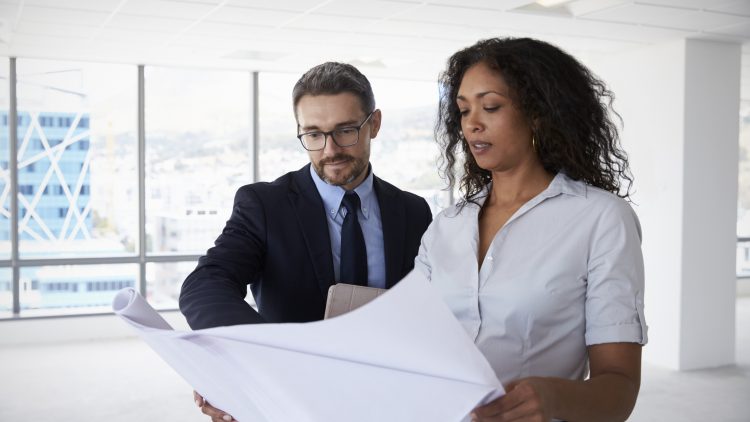 You're already rolling in an entrepreneurial career — transitioning to real estate development will keep you in that creative, self-starting state of mind. You can develop both residential and commercial properties, and you'll continue to negotiate rates and contracts.
Being a licensed real estate agent is already a good first step towards a career in real estate development. This bolsters your experience in the real estate field and the various types of properties that come under development. You'll also become familiar with price ranges and negotiation nuances. Another great way to get on the development fast track — work with a successful developer!
Networking will become a key factor in your development success. You'll need to get to know contractors, builders, engineers, and designers who can help you reach your goals. As well, you'll need friends in high places, like banks, government offices and zoning boards.
Formal education is not necessarily required for a successful career in real estate development, but, of course, it greatly helps. The Realtors Land Institute offers an Accredited Land Consultant (ALC) credential. In order to qualify, you'll need a real estate license and institute membership for at least six months. Also required: a minimum of three years of real estate experience in real estate sales, brokerage or development. Applicants will also have to complete courses through Land University and pass an exam.
National networks often include regional chapters and local meetings and conferences. These include the National Multi-Housing Council and the National Association of Home Builders.
Finding your site selection will take a lot of research and due diligence. This can include familiarizing yourself with labor and unemployment statistics from the Bureau of Labor, demographics, crime rates, the socioeconomic climate, conducting focus groups with residents/tenants/employees in the area, and conversations with engineers, architects and designers.
One of the most vital aspects to development success: having a good lawyer. You'll need a dedicated professional who can understand development-related contracts (both the kind you have to sign and the kind you will have to create) and the necessary legal requirements that you may or may not expect to encounter.
Of course, like any other project that reaps large rewards if done right, real estate development is much harder than it initially looks. As a developer, you have to be consistent, detail-and-deadline oriented, knowledgeable about finance, and have a wide network of professionals available to you. One other quality: patience. A project like this takes time, not including the surprises and unexpected twists and turns that come with every development deal.
The idea is to hang in there, take the proper steps, and work hard so that it will all be worth it in the end.

Click here to discover how eCommission can help you maintain and strengthen your cash flow.