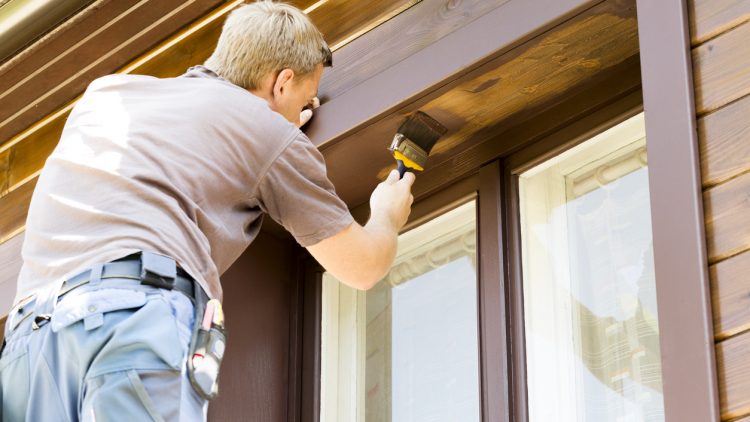 Starsky and Monica Owen are partners in life and in business. The husband/wife duo run The Owen Team, a real estate team based in the Austin, Texas area.
Both of the Owens are real estate agents focused on buyers and sellers. But they've always harbored an interest in home-flipping and decided in recent years to pursue flipping not only as a new business venture, but as a way to promote their broader real estate business. In particular, they harnessed the power of video and Facebook.
Videos are the way to go
Starsky says that videos are the best way to grab people's attention online. People are fascinated by home-flipping and the abundance of shows focused on the subject, such as Fixer Upper on HGTV. In turn that means people are inclined to click on flipping-themed videos more often than not.
Short and sweet
The Owens keep their videos as short as possible, typically between 60 and 90 seconds. The idea, explains Starsky, is to put a short video up that somebody can easily watch as they scroll through their Facebook news feed. If it's much longer, he says, they'll likely skip over it, telling themselves they're going to watch it later.
Turn them into a story
The Owens had a lot of fun doing short videos detailing the progress they were making on one house they were flipping in Taylor, Texas. People have taken an interest in seeing what's happening with the project, and have begun following their business Facebook page in anticipation of the next video update!
Flipping is not their bread-and-butter, but it's great for marketing
Starsky explains: "The ultimate goal of the videos is to market our real estate team. To market the fact that Monica and I are real estate agents. We're also marketing our general contractor and his construction company, who has been a partner with us on the home renovation from the start. It's basically to increase awareness for both brands."
Starsky says that flipping homes will likely remain a small part of their business. But people who watch the videos are likely to call upon Monica and Starsky for other real estate services, notably buying and selling.
It's about personality
The goal of the videos, says Starsky, is not just to convey real estate expertise, but to show potential clients that he and his wife are people that you'll enjoy working with. To that end, they try to add a personal touch to the videos, injecting humor and showcasing their laid-back approach to the real estate business. Getting their kids involved in the video and giving viewers a glimpse at their daily lives helps them to create an even stronger connection with people.
Think about the impact of a few hundred views
A local real estate video doesn't have to become an international viral sensation to deliver big for your business. But consider the effect of getting a few hundred people in your area to click on a video. They become far more familiar with your brand than with any other real estate agent in town who they may have seen on a billboard or in a digital ad.
Are you ready to start your own video marketing?
Interested in using captivating video to better market your own real estate business? When you sign-up with eCommission, you gain the ability to create your own personalized videos, or to brand one of our 100 pre-loaded, professionally produced videos. Best part is, your unlimited videos are FREE with your account! As you've read, video used in conjunction with social media can greatly increase your brand awareness and overall success! Sign-up now to get started.
Have you had any success marketing your business on Facebook with videos? Tell us about your experiences! Leave a comment below or reach out to us on Facebook or Twitter!