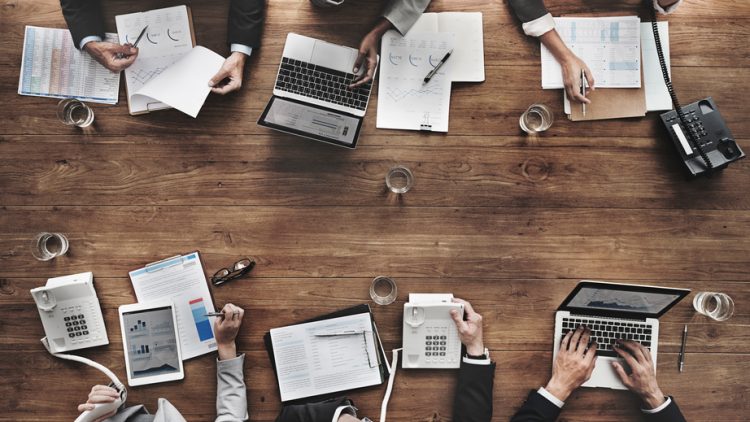 Motivating yourself to be the best real estate agent you can be is hard enough. But getting a team of people to excel requires a whole other set of skills and considerations. It doesn't come naturally to everybody, but great leadership can be learned! Here are a few things to keep in mind.
Who are you hiring?
Think hard about the people you're bringing onto your team. Can they be led? Can they be inspired? Do they just see this as a job or are they eager to be a part of something special? Instead of focusing too much on the resume, try to get a sense of whether they have ideas about how to make a great real estate business.
Connectedness
An inspired team must feel connected. That doesn't mean your employees need to sacrifice their independence, but you can't allow them to be in separate silos all of the time. When business is going well, agents will often be in different places throughout the day, but you should make a point of checking in with your agents through team emails and a perhaps a weekly team meeting.
Hear their concerns
It's big trouble for a business when a worker doesn't feel comfortable going to his boss to voice concerns about the business. You should encourage members of your team to be direct with you about complaints, as well as criticisms they have of the way you or other members of the team are operating. Show them that you can assess the criticism rationally, rather than taking it personally. This not only means that people will alert you to important information that they otherwise might have hidden, but your team will gain great respect for you and be further motivated to work.
Make meetings worth their time
There is nothing constructive about a boss who does all the talking at meetings. Make a point of listening as much as you talk at meetings, and encourage everybody to keep their comments concise and to the point. A good way to make meetings seem "worth it" is to provide something your team will appreciate, such as coffee and bagels in the morning.
Recognize and celebrate good work
No matter how high your expectations are, you should not be reluctant to highlight instances in which individuals on your team do good work. Highlight not only good work from individuals but also from the team collectively. Recognizing excellence allows you to also share the constructive criticism that is often needed to help the team perform even better.
How can you help them?
Ask your agents what they need help on. Take some time with the least experienced agents to help them identify skills that they could improve. It's great if you take time to help them out personally, but delegating a more senior agent to serve as a mentor to the junior agents is a great idea as well.
A little socializing never hurts
People have families and other friends that they want to spend time with, but it doesn't hurt to take your agents out for dinner or drinks once a month or so. Socializing after work is also a good way to bond with agents without the pressure of the workplace. The bonds that are built in those situations can strengthen the team, enhance morale and ultimately boost productivity.
Do you have other ideas about how to motivate a team of real estate agents to dominate a housing market? Share them in the comments section below or tell us on Facebook or Twitter!