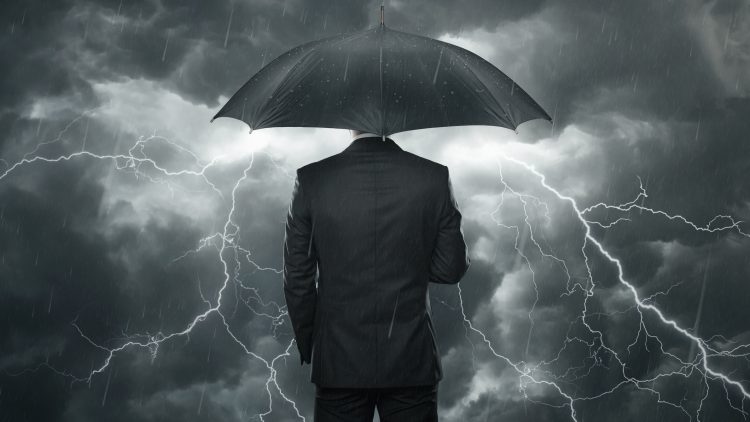 As a real estate agent, you work hard to protect your reputation and your bottom line. Real estate transactions can be expensive and complex, you may face challenges that result from allegations of misrepresentation, lack of disclosures, or misunderstandings. To ensure the success of your business and reputation, you might want to consider purchasing liability insurance to protect yourself as a precaution.
There are two types of insurance policies to consider: General Liability and Property Insurance and Professional Liability (also know as Errors and Omissions Insurance).
General Liability and Property Insurance
Some insurance companies offer a cost-effective Business Owner's Policy (BOP) for real estate businesses, which combines general liability protection with property coverage for one affordable premium.
This is generally how a BOP works: Suppose a client's home is burglarized after you mistakenly leave it unlocked following an open house, resulting in a loss of their valuable jewelry. If you're hit with a property-related lawsuit from such an oversight, the general liability coverage in a BOP will protect your business. Conversely, the property coverage in the BOP will cover your personal business property against loss, theft or damage, whether it's at your office or another location. Coverage varies by policy and carrier, of course, but typically a residential real estate BOP can cover:

General Liability
– Legal costs and judgments associated with property-related losses and lawsuits
– Lawsuits alleging bodily injury at your offices or other locations where you do business
Property Insurance
– Physical loss or damage to personal business property
– Lost or damaged computers, software and data
– Virus damage to computers, software and data
– Lost income or extra expenses related to denial of service attacks, hackers, or service interruption of your hosted web site
– Unauthorized business card use
– Replacement of lost valuable papers, such as records of property ownership transfers or clients' tax returns
Professional Liability (Errors and Omissions)
Professional Liability insurance for real estate agents covers various types of industry-specific exposures that are not typically covered under a BOP or General Liability Policy. Errors and Omissions (E&O) insurance provides coverage against claims of negligence or mistakes that cause financial harm to another person or company such as misrepresentation, contract error, violation of good faith and fair dealing, or inaccurate advice. It also covers both the obligation to pay damages for covered claims as well as the cost to defend against such claims.
There are many ways a real estate transaction can go awry, which means there are many ways a real estate agent can get sued. Whether your advice fails to meet a client's expectations, you fail to document decisions or actions, or the client believes you didn't act in his or her best interest, it only takes one real or perceived mistake to spark a costly legal battle. When client dissatisfaction turns into a liability lawsuit, E&O insurance steps in to protect your business. It can also protect you against unexpected liability if your work or advice for a client causes damages to a third party.
While this post provides a quick overview of insurance policies you may wish to consider, it is advisable to consult an expert regarding any and all financial matters.
Do you know of any other insurances or protections your peers should consider? If so, please leave them in the comments section below or on Twitter or Facebook.