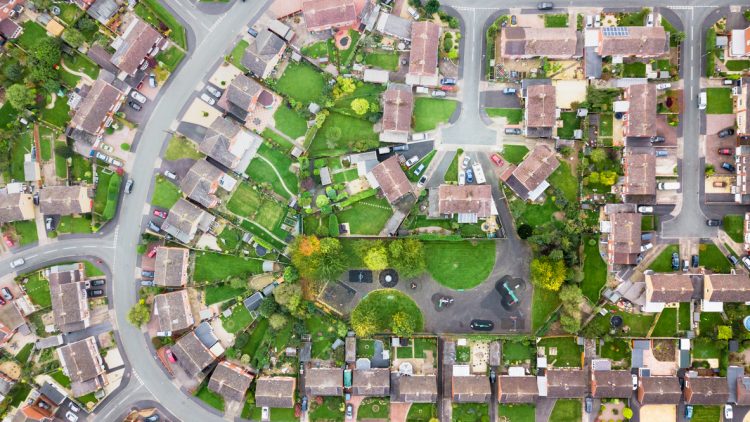 Is it time for us to start wringing our hands over the changing state of the U.S. housing market this year?
Redfin predicts that the housing market will continue to cool throughout the first half of 2019, and that house flippers and investors will back away from the cooling market.
Investors Business Daily acknowledges a 2018 cooling, and predicts that 2019 will be a tough year for both buyers and sellers. However, continued economic growth and rising employment should help ease at least some pain.
One of the main concerns: affordability, according to USA Today, which will be aggravated by rising mortgage rates.
"For home sellers, they need to recognize those days of frenzied market are over. They must price competitively to sell their home," Lawrence Yun, the chief economist at the National Association of Realtors®, told USA Today. "For buyers, there will be challenges when it comes to rising interest rates, but they don't have to make hurried decisions anymore."
Curbed reports that, in 2018, home prices finally rose beyond what buyers cold actually pay; wages are rising more slowly than home prices. The summer of 2018 had been expected to be a hot one for home buying — the most competitive housing market in recorded history — with prospective buyers embroiled in bidding wars over the few houses up for sale. That scenario did not happen, and probably won't happen in 2019 either.
Mortgage rates may rise to around 5.5 percent by the end of 2019, according to Realtor.com's chief economist Danielle Hale. This could increase a typical monthly mortgage payment by about 8 percent. Incomes, on the other hand, are only growing on the average by about 3 percent. This would be especially rough on first-time homebuyers, who don't have any equity in a current home.
The longtime housing shortage, which hit historic lows in 2017, has yet to rebound, but some relief may be coming in 2019. Realtor.com predicts that an inventory rise of 10-15 percent may happen this year, but that increase will lean toward the mid-to-high-end market (houses priced $250,000 or higher), especially when it comes to newly built housing.
One of 2019's biggest surprises could be the biggest group of new home buyers: Millennials. This group, which was once dismissed as not interested in buying homes, now accounts for 45 percent of mortgages (compared with 17 percent for Baby Boomers and 37 percent for Gen Xers).
Realtor.com's list of the top 10 hottest housing markets of 2019 (drumroll, please):
Lakeland, Florida
Grand Rapids, Michigan
El Paso, Texas
Chattanooga, Tennessee
Phoenix, Arizona
Bridgeport, Connecticut
Las Vegas, Nevada
Boise City, Idaho
Miami, Florida
10.Boston, Massachusetts
These ten markets are expected to defy the national slow-down trend in terms of number of sales and rising prices.
Click here to discover how eCommission can help you fortify your cash flow.