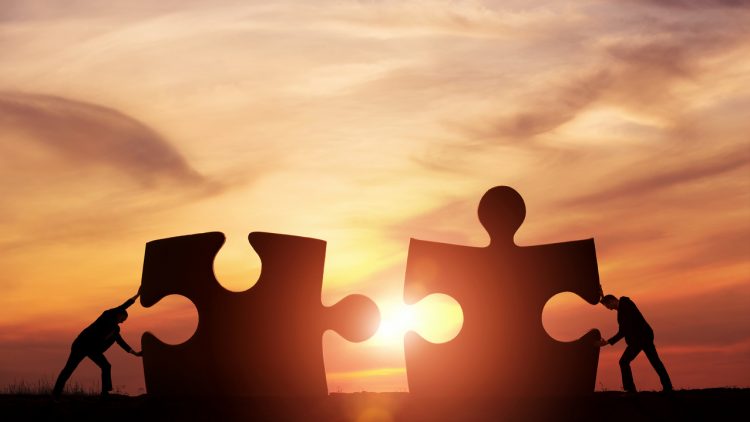 Increasingly, we see major multinational companies team up on advertising campaigns that promote both of their products simultaneously. GoPro and Red Bull saw potential in a coordinated message focused on their adventurous, action-packed ethos. BMW and Louis Vuitton, both pricey luxury products, were a match made in heaven due to their overlapping customer base.
Similarly, there are numerous opportunities for real estate agents to partner with other professionals on marketing.
Co-branding with a lender
This is likely the most common marketing partnership you'll find in the real estate game. It makes perfect sense for an agent to team up with a lender, offering a customer convenient access to two services that they will need to buy a home.
Team up with a home stager
If you're trying to lure sellers, partnering with a high-quality home stager may be a good bet. You can offer prospective clients an attractive bundled package of services that will help them get a good price for their house.
Partner with a home decorator
This is an ideal partnership for prospective buyers. Letting them know that you're not only going to find them a home, but that you're equipped to help them get their homes looking the way they want. This in turn can help reduce much of the anxiety people have about starting over in a new house.
A bigger audience
One of the most obvious benefits of a joint marketing effort is the expanded audience it offers both parties. You're introducing yourself to your partner's network and vice versa.
A bigger budget
Joint marketing also offers you a greater opportunity to reach a bigger audience just by virtue of having more money to spend on advertising. By pooling your marketing budgets, you and your partner may be able to pursue a far more aggressive campaign than you would have been able to undertake on your own.
Establishes credibility
Especially if you're just entering the real estate game, teaming up with an established professional in another part of the business can help legitimize your status in the field and boost your reputation.
Two heads are better than one
The combined creativity of two real estate professionals can also be invaluable as you consider how to shape your marketing strategy, both as partners and individuals. Bouncing ideas off of each other will often lead to better products and will make you a higher quality real estate agent.
But…make sure it's a good match
Obviously, you can only realize the benefits of co-branding if you're working with somebody whose goals align with your own. A marketing partner is no different than any other investment of time and money. It deserves careful consideration.
Have you partnered with another professional to market yourself as an agent? What has been your experience? Tell us about it in the comments section below or connect with us on Facebook or Twitter!