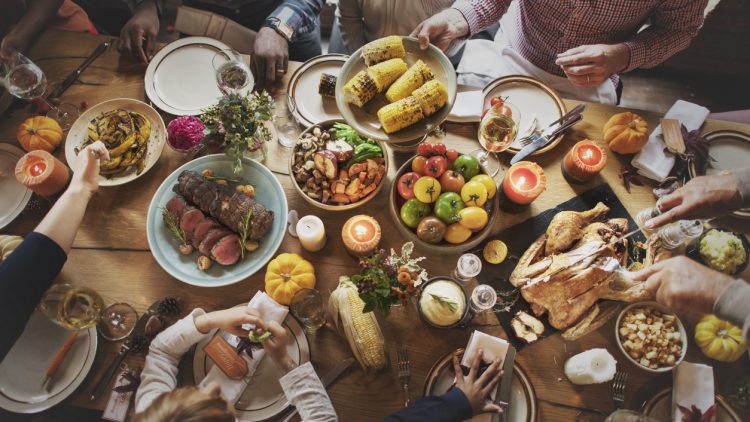 It's easy to allow football and great food to distract from the real purpose of Thanksgiving, which is to reflect on what you are grateful for and to think about how you can help others who are not as fortunate. Here are a number of ways that you can channel the Thanksgiving spirit into actions for the benefit of others.
Help your family
Just because mom and dad have traditionally taken care of all the Thanksgiving preparations doesn't mean they wouldn't appreciate a helping hand. If your past contribution consists of a going back for a second slice of pumpkin pie, then it's time to up your game! Whether it's stuffing the turkey, running errands for the cook or volunteering to document the annual feast with photos and video, it will all go toward making Thanksgiving a memorable experience for the whole family.  
Soup Kitchen
Helping those who are the most in need enjoy a warm meal on Thanksgiving will remind you how much you have to be grateful for. If you'd like to volunteer at a soup kitchen, look one up in your area and contact them well in advance of Thanksgiving so they can plan on how to make the best use of you.
Other volunteering opportunities
There are plenty of other charitable activities prompted by Thanksgiving that you can be a part of in the days leading up to the holiday. There are food drives, trash pick-ups and other activities that help the community.
Turkey trot!
Signing up for a Thanksgiving Day race is a great way to help a great cause and help burn some of the calories that you'll be devouring over the weekend! Turkey Trots generally benefit a local charitable organization, such as a homeless shelter or children's hospital.
Invite a friend to join
Do you know somebody who doesn't have plans on Thanksgiving? Perhaps because their family lives far away? Or they just went through a tough breakup? It's tough to be alone on Thanksgiving. Nothing is open and nobody is available to hang out. So why not invite them to join your family celebration? They'll appreciate the thought and experience.
Visit a nursing home
Nursing home residents often have to weather lonely holidays. They appreciate sharing a meal and conversation with somebody. While Thanksgiving is a prime opportunity to make a visit, by no means should it be your last. You can have a much greater impact and develop an even more meaningful relationship with the organization and its residents if you go regularly throughout the year.
What are some other ways that you show thanks on Thanksgiving? Share your ideas with us in a comment or offer some thoughts on Facebook or Twitter!