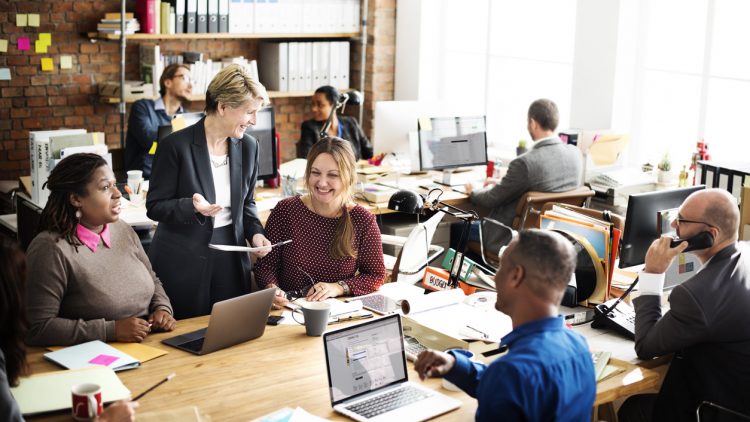 WeWork, the office coworking leader, opened a new space in New York's Tribeca on June 25, 2018. However, this space had a different purpose.
WeMrkt consists of 95,000 square feet at 205 Hudson Street (the fifth, sixth and seventh floors) and will sell products created by WeWork members. More of these retail-oriented locations are planned to come, both in New York and around the country, including San Francisco.
"Anyone who has a captive audience like that has tremendous opportunities," Helen Bulwik, retail consultant and senior partner at Newport Board Group, told The San Francisco Chronicle. WeMrkt can act in the same way as pop-up stores that open in office buildings.
WeWork's managing director of the western U.S. and Canada region, Jon Slavet, told The San Francisco Chronicle, "We typically are many floors up in a building, and so being in lobbies or being in the ground floor is a way for us to connect with more people. So we're looking at all that," said Jon Slavet, managing director of WeWork's western U.S. and Canada region.
Products offered for sale include "healthy snacks, office necessities, and branded apparel," according to a WeWork press release. For now, WeMrkt is open only to WeWork members, employees, and their guests — a "by members, for members" situation.
WeWork had first experimented with this setup by offering its Honesty Market, which focused mostly on snacks and beverages. Honesty Markets are a part of most WeWork spaces. The WeMrkt expands on this concept beyond food and beverages.
All retail products offered are a result of a competition held in April. The winning items were selected "because they are innovative, have eye-catching packaging, and are backed by a solid business plan, among other criteria," the press release said. Future competitions for new product selections are expected on a quarterly basis.
Coworking and retail may already be a winning combination. Coworking spaces have been coming to malls hungry for vacancies. Companies like WeWork can fill empty storefronts, and more co-workers can increase foot traffic in malls.
WeWork plans to open 500 new WeMrkts over the next few years, according to Digiday. The company already has a built-in customer base: 287 locations in 77 cities, and a community of 268,000 members.
"This retail store is becoming another destination for our community to gather, to talk about the things they love, and be part of different maker's stories," WeWork partner Julie Rice told Digiday. "In a world where retail is dying, the way we're going to revive it by creating things that are made from the heart, with love [and] with the consideration of the people who want to use them."
One thing WeWork won't be selling is meat; it recently banned meat from its offices. Cofounder Miguel McKelvey announced that meat will no longer be offered at employee events; employees will not be reimbursed for meals that include red meat, poultry or pork.
Click here to discover how eCommission can help you fortify your cash flow.