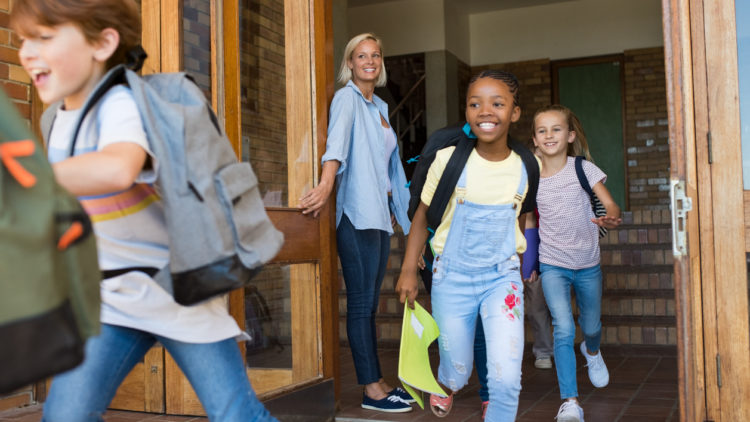 For a large percentage of family homebuyers, schools are a number one priority when deciding where to live. If you're trying to get buyers into a home that matches their needs, understanding the school situation in your market is critical. Here are the kinds of things that buyers are considering when they're deciding whether the area schools are suitable. 

Proximity
How close is the nearby elementary school to the home? While the number of kids who walk alone to school has steadily declined in recent years, even parents who plan on accompanying their kids to and from school would prefer that the commute be short, whether by foot, car, bike or public transit. 

State test scores
How do the area schools perform on standardized tests? That is a good indicator of academic rigor inside the schools. The results are publicly available, although some school districts might make the information more accessible than others. Get into the habit of finding out what school a property that you're showing is zoned for and see how it compares to other area schools in terms of test results. 

Graduation rates
What percentage of high school students graduate in four years? What percentage drop out? A low graduation rate or high dropout rate can be a cause of concern for parents who want their kids to be in an academically rigorous environment. 

Advanced classes
In some schools Advanced Placement or college-level courses are plentiful. In others, they barely exist because there is little demand for them from the student body. The opportunity for kids to take high-level classes is important to many parents with high academic expectations.  Obtaining the curriculum from nearby high schools is relatively easy. If the information is not available online, a phone call to the district can get you a list of courses quickly. 

Special programming
Are there talented and gifted programs for academically advanced kids? Bilingual instruction? A well-regarded arts or theater program? Academic clubs that provide outlets for kids with certain interests, such as math, science, forensics or politics? These are the kinds of things that parents whose kids are bound for top colleges and universities expect from an educational institution. 

Safety
Parents want to know that the home they're buying will allow them to send their kids to schools that aren't dealing with gang activity, drugs and violence. The availability of the information will depend on the district, but in many districts it is relatively easy to track down statistics relating to suspensions, expulsions or criminal activity in the district or at a given school. 

Sports
Even if the parents don't care about sports, it's a decent bet that the kids themselves will. Not only is it worth noting if the high school basketball won the state championship last year, but if a school offers a broader selection of sports, such as fencing or crew, there are more opportunities for kids outside of the "jock" crowd to enjoy athletics.


Click here to discover how eCommission can help you fortify your cash flow.