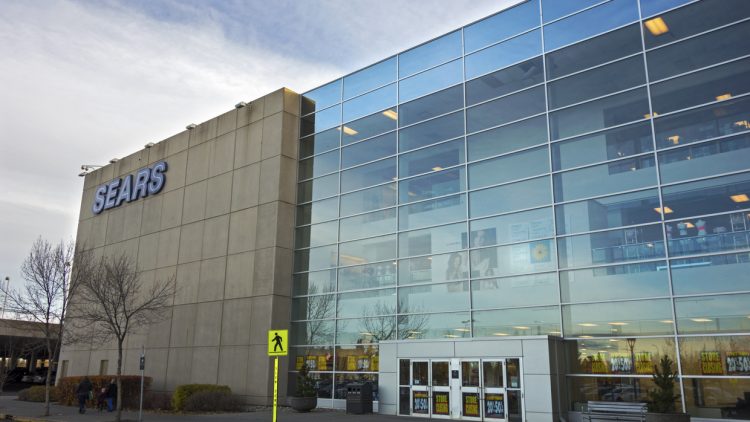 Sears Holdings, which owns the Sears stores nationwide, has hired the real estate firm Jones Lang LaSalle (JLL) to market the sale of 500 of its U.S. stores, according to Bloomberg. In the meantime, Sears Holdings Chairman Eddie Lampert has placed a $4.6 billion bid to buy the company and keep the stores open.
Lampert is no longer Sears' CEO, but his own holdings and his own hedge fund (ESL Investments) makes him Sears' largest shareholder, and one of its largest lenders.
National Real Estate Investor reports that Lampert's bid, if successful, would have to come with one condition: that he get a full release from liability over deals made by his fund before bankruptcy was filed.
In October, Sears Holdings announced it was filing for Chapter 11 bankruptcy. The news was another chapter in a long, sad struggle to save the company from the dustbins of history.
After a long slog, the end seems to be coming fast. More store closings and liquidation sales quickly appeared on the tail end of the bankruptcy announcement. The company, which also owns the Kmart brand, was expected to close 142 additional stores by the end of 2018.
Of course, the selling off of so many brick-and-mortar locations will contribute to the diminishing physical presence of Sears in the retail arena. Closing weaker stores may help on one level and hurt on another.
"If you get rid of all your underperforming stores, and the ones that are left are still underperforming, you just have a smaller underperforming company," Bryan Gildenberg, chief knowledge officer at Kantar Consulting, told The Chicago Tribune.
Between 2014 and 2016, Sears Holdings received about $4 billion from the selling of its real estate. In the first three quarters of 2017, it generated another $867 million from additional real estate sales. The goal was to sell $1 billion worth of its real estate in 2017.
In January 2018, Motley Fool reported that Sears shares had lost over 90 percent of their value over the previous three years. Sears Holdings' revenue declined by more than 40 percent during this same period. Store closures only contributed to some of this redux; also to blame is the company failing to invest in its stores and going through about $2 billion in cash annually.
One possible alternative to selling real estate — renting it, and making the most of its real estate holdings. Mary Epner, principal at Mary Epner Retail Analysis, told Real Money, "The one thing Sears does have is space. Why not take some of that space and rent it out?
A recent item on The Motley Fool stated that Sears may be worth more dead than alive: ESL Investments' preliminary offer to buy Sears Holdings out of bankruptcy does nothing to dispel the impression that a liquidation would provide better recoveries for most of its creditors.
The article went on to say: If ESL was to buy Sears as a going concern, the company would likely land back in bankruptcy court before long, due to its ongoing losses. (In a similar case, RadioShack declared bankruptcy in early 2015, emerged, and filed for bankruptcy once again in early 2017.) If Sears is going to die one way or another within a few years (which seems almost certain today), there's no reason to drag out the pain — and the losses.
Click here to discover how eCommission can help you fortify your cash flow.