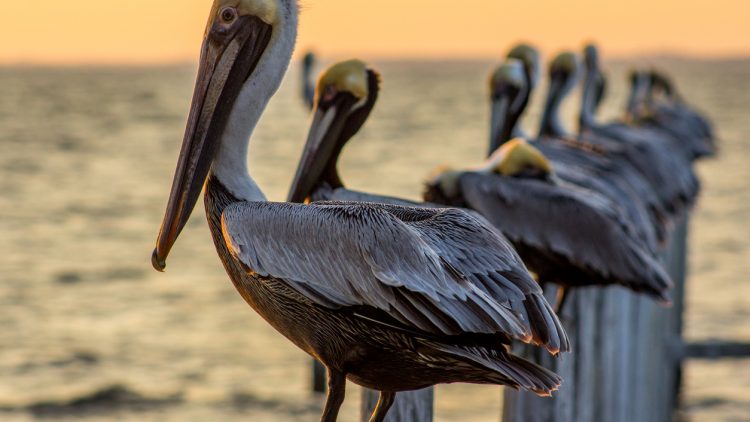 The Gulf Coast is a hot market in the real estate game. For people living in the ever-growing Sun Belt that stretches across the South and Southwest, the Gulf Coast is a logical place to retire or vacation. Here are a number of things to take into account when selling property off the Gulf of Mexico.
Beaches
How close is the property to the nearest public or private beach? Make sure that is front-and-center of any listing, particularly if you sense this is likely to be bought as a vacation home.
Boating
Don't forget to scout out the boating situation. Sailors are often on the hunt for docking space as much as they are for living space. How close are the nearest docks? Is there a boat club nearby? Does the home have a private dock on a channel with access to the Gulf?
Fishing
Related but distinct from boating, fishing is a major draw to certain coastal areas. Read up on the local fishing scene so that you can give buyers a sense of what they can expect: types of fish, their availability, etc.
Population center?
Some buyers are interested in living or vacationing in a remote part of the world, where they won't be bothered by other tourists. Others are the opposite; they're seeking an active area with nearby nightlife and an opportunity to meet new people. Whatever the case is with the home you're listing, make sure to give an accurate description of the situation.
Golf
The Gulf Coast isn't all about aquatic adventure. Good weather and free time is also attractive to golfers. Somebody who isn't head-over-heels after seeing a picture of the home might jump out of their seat if they are reminded that they're a half-mile down the road from a golf course, or have a backyard off the back-nine.
Hurricanes
There is almost always a certain degree of risk associated with living near the ocean, but not all risks are created equal. Prospective buyers will differ in the amount of risk they are willing to take when purchasing a seaside property.
The key is to be well-versed in the hurricane history of the area as well as the home features that are crucial to preventing damage in the event of a big storm.
After the storm
A major storm can make it much harder to sell a coastal property, no doubt. But there are also buyers who will view a hurricane as an opportunity to get a great deal on a property that others are scared of.
Even if you know that the storm has lowered the value, don't let them lowball you too much! Let them know that you know what they're trying to do and while they might get a better price than usual, they're not going to roll over you.
Do you have experience selling on the Gulf Coast? Please share any wisdom you've picked up in the comments section or on Facebook or Twitter!