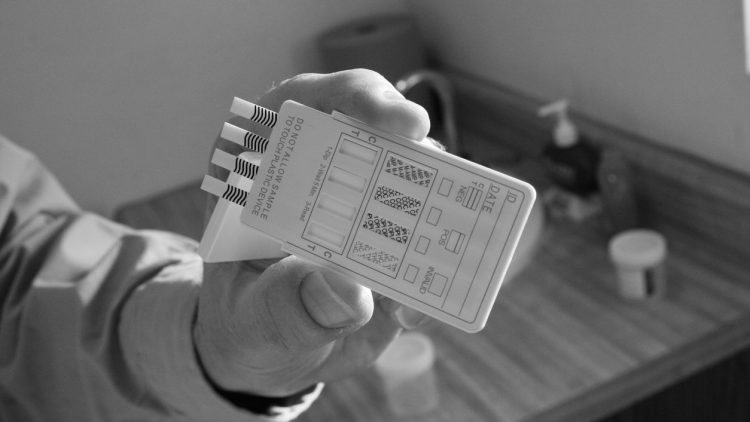 The production of the drug methamphetamine is usually composed of simple household items, according to Realtor.com. The resulting chemical can permeate the entire property, and exposure to it can lead to cancer, organ damage, and other health problems.
Stigmatized properties stay on the market 45 days longer than non-stigmatized properties, according to a study from Wright State University. Stigmatized homes also sell for 3 percent less than comparable houses.
There are currently no federal rules that require sellers or their agents to disclose a home's meth history, according to CNN. Instead, individual states create disclosure regulations, and they can vary.
According to Fitsmallbusiness.com, "as long as there are no physical dangers from criminal stigma, then many buyers will overlook the fact that a property was previously used for illicit activity."
Sometimes, though, the dangers lurking are not immediately apparent. The aftermath left behind by former meth houses include dangerous chemicals and smoke in the air. Since 2007, Indiana state police have busted more than 11,000 meth labs, according to NPR. The state leads the nation in the number of meth lab seizures.
Possible short-term health risks of a contaminated house could include headache, nausea, and eye irritation. According to NPR's report, long-term effects are not yet clear, but children may be particularly vulnerable.
Like many states, Indiana has a public online database of contaminated houses. The properties are removed from this list only after they've been cleaned and carefully inspected. The Drug Enforcement Administration (DEA) offers a national registry that keeps a record of the locations of known contaminated homes.
Decontaminating a property can cost tens of thousands of dollars, according to a report by NPR. Companies like Indiana-based Crisis Cleaning offer special teams who work solely on decontaminating meth homes. According to the firm's owner, Donetta Held, meth tests are the company's most in-demand service.
"We'll do a floor, a ceiling and two walls," Held told NPR. "And we'll take a pre-wetted alcohol wipe and we'll wipe within that square, put that in the jar. We label that 'came from the kitchen' and we do that in each room and we overnight that to the lab. They analyze how much meth, if any, is in that."
It's also important to keep an open mind. Not all meth houses are located in "bad" neighborhoods. As seen in Breaking Bad, a meth lab can be set up in the middle of quiet, middle-class suburbia. It's a lucrative business for people of all backgrounds and classes.
Also, a foreclosed property being sold for super-cheap or "as is" could be a red flag, according to CNN: "Many meth users have messy lives. They lose their homes to foreclosure and the properties are often trashed and abandoned. Some are quickly re-sold at rock-bottom prices."
One way to get to the bottom of a possible meth property is to do some elementary detective work:
Talk to the neighbors
In many cases, neighbors will be aware of the history of the property, and may reveal important details and stories about what you need to know. It's also a good way to gain firsthand knowledge of the property. Those neighbors could also become potential clients.
Talk to the police
The local police station will have complaint and arrest reports filed. The police who have dealt with the property will probably have lots to say about their experiences there. You may learn a lot.
Check with the county clerk office
The property deed may have recorded any meth production or criminal activity. In some states, meth labs that have been discovered must be registered with the county clerk.
Use your nose
Smell for signs of ingredients that normally go into meth production; paint thinner and acetone, for instance. Of course, all houses have smells and scents, so don't be too quick to jump to conclusions.
Real estate agents are expected to follow an industry code of ethics, according to the National Association of Realtors®. However, it is difficult to hold agents responsible if a home is later to be found contaminated.
If you suspect a meth lab, log onto the DEA's National Clandestine Laboratory Register. Clicking on your state will reveal a list of known contaminated properties and addresses.
Click here to discover how eCommission can help you fortify your cash flow.