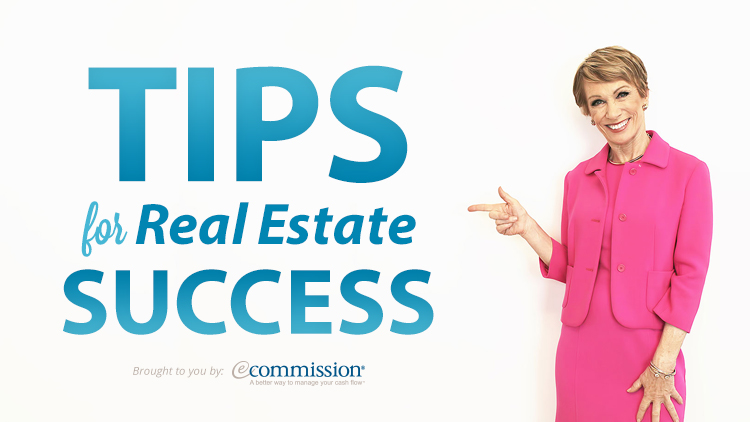 Joining the real estate industry requires a special kind of person –– one who's not afraid to take a risk and fail from time to time as he or she grows as a professional. Even the most determined real estate professionals among us face experiences that challenge our belief in our own ability to succeed in such a competitive industry.
Let me tell you about an experience I had that might have left others wondering if they should throw in the towel on their career.
I once received an invitation to speak at an exclusive Citibank seminar for home buyers. Because my content piece, The Corcoran Report, was getting noticed among the bigger players and even landed me a quote in the Wall Street Journal, I was invited to address an audience of 800 people at Citibank's corporate headquarters in midtown Manhattan.
At that point in my career, I had never addressed 800 people before. In fact, the largest audience I ever spoke in front of was 50 and they were my employees.
Undeterred, I bought a book on public speaking and read it cover to cover. I then wrote my entire speech on note cards and practiced over and over for two weeks leading up to the big event. The day of the seminar, I felt confident, ready for the big leagues! Or so I thought.
Here is what actually happened:
When I was introduced by the moderator and got to the podium, I turned to see 800 people staring up at me. I managed a "Hello there!" but the chirpy voice I heard was not the one I heard when I had practiced for two weeks. I began to feel a creeping panic. Fortunately, however, I knew my whole speech was on my note cards. I told myself I had this and that I was 'a natural.'
Taking a deep breath, I moved to my practiced opening, a joke about a banker who was a great lover. As everybody looked up at me waiting for the punch line, my mind went blank. I quickly looked down at my note card for help and realized I had forgotten to write down the punchline. I flipped to the next note card and it read "What is your budget?" So there I was, standing in front of 800 people, unable to find a simple punchline, utterly at a loss for what to do next. It was at that point that complete panic took over. My head reeled, my tongue froze in my mouth and my face got hot. When I opened my mouth to talk, absolutely nothing came out. I turned and looked to the moderator for help but the look of discomfort in his eyes was the final blow. All he could do was quickly thank me for my appearance and introduce the next speaker. I crept back to my chair and wished I could disappear.
I got home that night feeling like a complete loser, playing my personal humiliation over and over in my mind. I had gone from feeling on top of the world straight to the bottom of a trash heap.
I could have let this disaster brand me for life and define my limitations. More importantly, it could have taken me off the path of becoming a true real estate professional.
Never one for accepting failure, I took the opposite approach. I brushed myself up off and started looking for other speaking opportunities to get some practice in.  I wrote a curriculum and asked to teach a continuing education class through New York University on the one subject I had mastered: real estate sales. My reasoning? I decided it'd be easier to get up on a pony so I might later find the courage to ride a stallion.
My first class was a bit rough, admittedly. But I did well enough to convince myself I could finish teaching the other nine classes, and even wound up teaching that course for the next five years. The experience allowed me to gain more confidence in myself as a public speaker in a safe environment. I gradually moved from the pony to the stallion.
At some point in a real estate career, we all face things that could cripple us with fear or define us by our shortcomings. Maybe it's a fear of networking in crowds where you have to strike up conversations with total strangers. Perhaps it's a few months where home sales are slow and meeting monthly business obligations becomes challenging (a commission advance can be a great help) or it could be a particularly difficult negotiation on a home purchase where you lose out on the deal and must face a disappointed customer.
Whatever challenge life has placed in front of you, just remember you have the choice to move forward and overcome it. Sometimes by breaking down your fear or shortcoming into smaller tasks, you stand a far better chance of turning that debilitating weakness into your greatest strength.
Riding ponies is far easier than stallions when it comes to getting over your fears.
Did you ever have an embarrassing experience that left you doubting your ability to succeed in real estate? Share your story with us in the comment section below or on Facebook or Twitter and pay it forward!