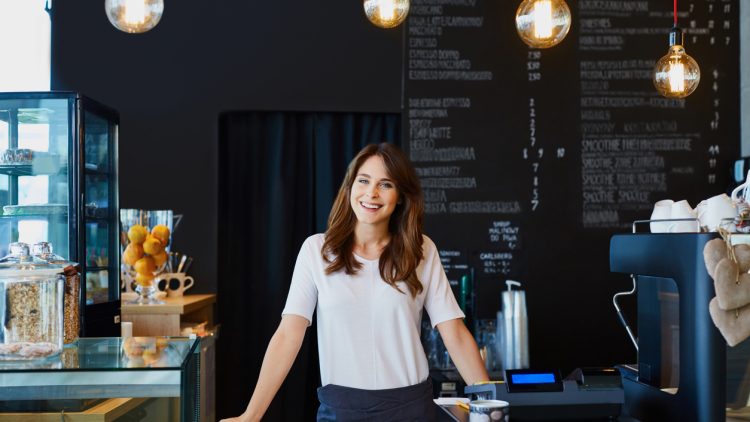 One of the most challenging sectors in real estate is also one of the toughest businesses there is: restaurants.
Since the end of the Great Recession, the U.S. restaurant real estate market has experienced great activity. However, according to QSR, the transactions are starting to taper off. One of the key indicators: vacancy rates. Although the current national vacancy rate is low, they're expected to rise a bit, to 12.1 percent as of the beginning of 2019, according to Statista data.
Locations that were hit hard when it comes to increasing vacancy rates: the lifestyle and mall segment, thanks to store closures, declining foot traffic and changing consumer behavior, according to CBRE.
Like many other retail real estate challenges, the customer experience is critical to success, especially when marketing to the next generation. An example of experience-driven innovations: adding Starbucks to Macy's locations.
"Restaurants are wooing customers to visit their locations by trying to provide Instagram-worthy experiences in addition to good food," according to Buxton's 2019 Retail and Restaurant Real Estate Outlook. "Strategies include selecting unique locations and incorporating trendy on-site activities like axe throwing. To further fight back against competition from meal delivery kits and other incentives for consumers to stay home, restaurants are serving unique, eyepopping food that can't be re-created by home cooks."
There is an advantage of taking a space that had previously contained a single restaurant previously: the infrastructure is in place, according to Scott Gerber of The Gerber Group in New York. Also extremely important: how easy it would be to work with the landlord.
"Inevitably, something comes up that we haven't thought of that's not outlined in the lease," Gerber says. "So having a good relationship can make that easier. Make sure the negotiation is a good deal for both sides and only a little bit painful for either of you. If I've made it too painful for the landlord, then when I have to ask for something that's not in the lease, he's going to stick it to me."
When it comes to selecting your restaurant site, "pick your poison." That's what Howard Cannon, president of the consulting firm Restaurant Expert Witness, tells Food Newsfeed: either on a busy street or far from it. A busy street will have heavy foot traffic but high rent; a street off the beaten path will require lots of marketing (and marketing dollars) to make its presence known.
Ultimately, the idea is to never compromise your brand or your business in pursuit of a location. The goal is to have the location fit the brand, not the other way around.
"You should never compromise who you are, what your brand identity is, or what your needs are," says Billy Dec, CEO and founder of Rockit Ranch Productions. "It simply comes down to whether or not a particular location is one I'm dying to be in. To know if it's the right fit for our concept, I have to love the people, culture, environment, beauty, potential. It has to invigorate, excite, motivate, and hype me up to deliver our best product at the highest level."
Click here to discover how eCommission can help you fortify your cash flow.