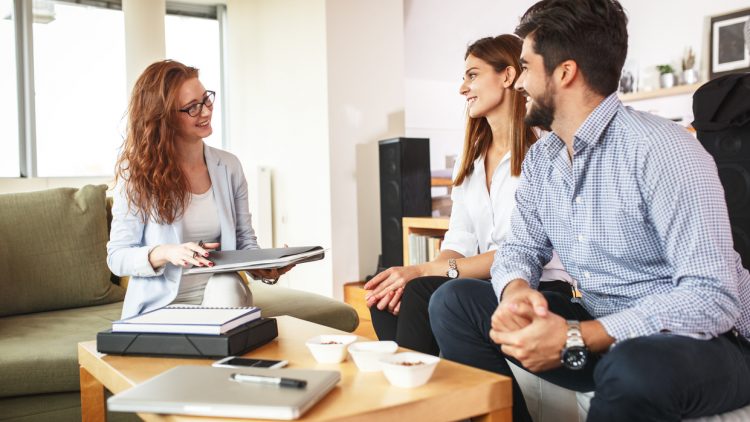 When you make the decision to sell a property that is already occupied by tenants, the process may have to go a bit deeper than usual. Realtor.com names six ways to keep your tenants' anxiety levels low while your property is on the market and in transition.
Tenants can experience emotional and even physical reactions to the idea of their homes or businesses being sold to a new and unknown owner. Also, an uncooperative or uninformed tenant may actually affect the sales process and turn off potential buyers.
Consider these ideas on how to interact with tenants when working on selling your property and attracting potential buyers:
Educate yourself
Find out from the owner about who the tenants are, and if there are any ongoing issues. Some of the questions to ask include what they do for work, if there are frequent visitors and parties, if and how they take care of the property, and, most importantly, if they pay their rent on time. Knowing the answers to questions like these will keep you in the know and not in the dark.
Show compassion
Be a human being when attempting to sell the house. Understand that the current tenants may be upset, and they may feel scared or threatened. Reassure them that you will work with them, that you will be transparent about the entire selling process, and that you will do your best to minimize any interruptions. Also, be aware of the tenants' work and life schedules. They may not appreciate a property showing at certain times, perhaps if they work at night and sleep late in the morning. Be respectful of their lives and their schedules.
Give notice
When you need to access the property, give the tenants plenty of notice (at least 24 hours). Never make your tour an unannounced surprise. Giving notice will show tenants that you respect their time and space.
Keep it clean
Hire a cleaning service, at your expense, especially if the property is not in good sanitary condition. Make sure the cleaning service shows up at the tenants' convenience. Most tenants would like a service like this.
Be transparent
Keep tenants informed of the transition process to the new owner. If you know that the new owner plans to keep the property as is, it would mean a lot to the current tenants to know that.
Be a resource
Tenants can also be potential clients. Find out what their future plans may be, and how you may be able to help them. Let them know that you have the information they might need when they have questions or concerns, and that they can count and depend on you.
If you're able to do it, reducing a tenants' rent while the property is on the market could be a great way to extend an olive branch and reduce the anxiety and confrontation. Ultimately, showing your appreciation of the tenants' patience and cooperation can help the selling process go much smoother.
Click here to discover how eCommission can help you fortify your cash flow.