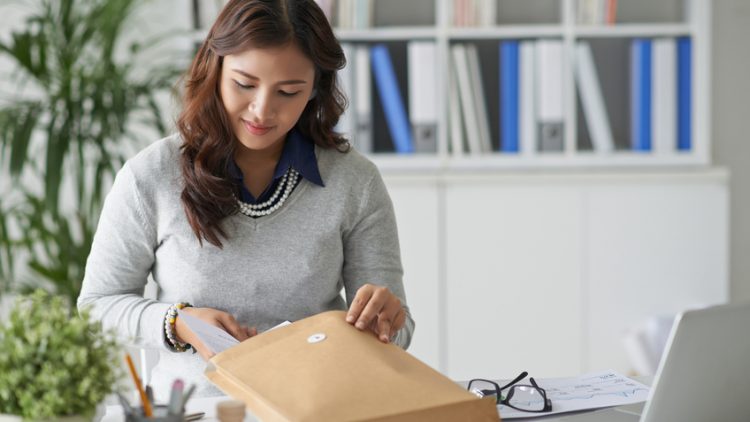 A personal assistant can be helpful or even a necessity if you've got enough on your plate in the real estate business. It's hard to know exactly when hiring one is warranted, and many agents are extremely reluctant to share their work or spend the money, but here are a few tips on deciding whether you're ready to take the plunge.
Setting up meetings is becoming very complicated
If your calendar is packed with meetings, it might be time to hire somebody who can help you manage your schedule. The more crowded your schedule becomes, the more time you will spend managing and stressing out about just finding a time to set up a meeting or making sure you don't double book. If you feel that you're spending much more time than before focused on sheer administration, you should consider an assistant.
You're getting behind on the paperwork
When business heats up, it becomes harder to manage your finances. If you already have issues remembering to file closing documents or pay bills, then you'll only become worse at it the more your business thrives. If financial management isn't one of your strengths and causes you a great deal of stress, it might be a good move to hire a full or part-time assistant who can be in charge of the type of paperwork that drives you crazy.
You don't have time to take all of your calls
If you're getting so many calls that you are no longer able to respond in a timely manner, it's only logical that you would hire somebody to help you deal with the intake. If you're running a successful real estate business, the last thing you want to do is spend time on many of the calls you will receive that do not lead to good business.
You're more stressed out than ever before
If you have a lot of business, you should have some moments to relish your success! But sometimes, the more business we get, the more stressed out we get. Time to think about getting somebody who can alleviate some of your stress by taking on some of your work.
Your customer service is suffering
The business you're getting is because of the reputation you've established. Past clients have referenced you as an agent who takes the time necessary to help them out. If you find you are not able to give clients the attention they deserve, your reputation will suffer and your success will be short-lived. Again, getting an assistant who can handle some of the time-consuming tasks that take you away from your clients might be a good call.
Your family life is suffering
You want to provide for your family, but you also want to provide them with your time and love. Your spouse appreciates the additional income you've been generating, but neither of you appreciate the decrease in shared time that has come recently. Buy a little extra time with the family by looking into an assistant.
You know somebody who could do the job well!
Maybe you recently met a really smart person who is seeking an entry-level gig in real estate. Maybe you know a great retired agent who is looking for a little part-time work. If there is somebody you know you'd benefit from having on your team, and you have the money to pay them, go for it!
When did you decide to hire an assistant? What led you to do it? Share your wisdom with us in the comments section below or holler at us on Facebook or Twitter!