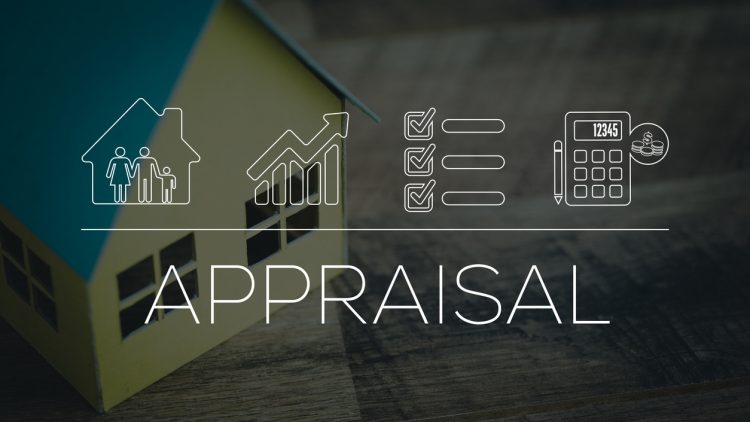 Each month, about 1 out of every 10 real estate agents reports that low appraisals killed a home sale deal, according to The National Association of Realtors®. Of course, a low appraisal can cause lenders to not approve mortgages for more than the property's appraised value, so this could be a real problem.
Appraisal is an opinion; it's subjective. If you feel that a determination was made in error, you have a right to challenge it.
According to interest.com, here are four ways to do that:
Give the appraiser a good reason to change opinions
If a similar property in your neighborhood shows a higher price, and the deal was done after your appraisal, bring it to the bank's attention.
Study the comps
You may actually know the area better than the appraiser. Study the comps in your area and point out features and appraisals that may have been missed. Are all the comps used in the comparison for properties sold within the last 90 days? Anything older than that may not be accurate.
Make the appraiser aware of any improvements, upgrades, and more earth-friendly replacements
Check to see if any of these improvements and upgrades were not included in the appraisal.
Get a second opinion
An opinion from a second appraiser may turn the head of your lender. It may not guarantee a victory, but it's one more way to try to change the final decisions.
The Appraisal Standards Board of The Appraisal Foundation has adopted the Uniform Standards of Professional Appraisal Practice (USPAP). This is to promote and maintain a high level of public trust in appraisal practice, by establishing requirements for appraisers.
All of these standards are enforced by the States, Territories and the District of Columbia.
Potential/alleged violations of the USPAP could include:
making false or misleading statements in an appraisal, appraisal review, or appraisal consulting report
communicating assignment results with the intent to mislead or to defraud
communicating a report that is known by the appraiser to be misleading or fraudulent
performing an assignment in a grossly negligent manner
failing to act independently and impartially in the development and reporting of an appraisal or appraisal review
accepting an assignment that includes the reporting of predetermined opinions and conclusions
failing to protect the confidential nature of the appraiser-client relationship
If you have any questions or need advice about the validity of your complaint,  contact the Appraisal Complaint National Hotline.  Note that the hotline acts only as a resource to help you determine the appropriate legal authority to receive your complaint.
Being referred to a government agency that can help with your complaint does not guarantee that you have a valid complaint. The agency to which you are referred will make that determination. The hotline was only created to help you determine the nature of your complaint.
Keep in mind that the Hotline does not:
file a complaint on your behalf
act as an advocate
assist in appealing the outcome of an investigation of an agency to which you are referred
intervene in any way with the complaint process of a regulatory agency concerning your complaint, the investigation, or the final outcome.
The Foundation publishes helpful guides to learn more about the use of appraisals for mortgage lending and real estate financing purposes. Click here to go directly to the Foundation's brochures.
Click here to discover how eCommission can help you fortify your cash flow.