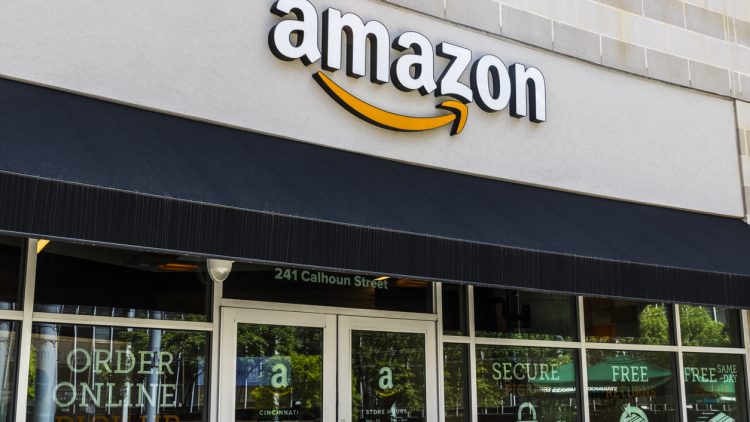 Amazon — the little company that could — is now valued at just under $1 trillion, and accounts for nearly 50 percent of all U.S. e-commerce revenues. That's roughly 5 percent of all retail, with about 55 percent of all online product searches starting with Amazon.
With all these healthy numbers, there doesn't seem to be much point for the company to look into old-school brick-and-mortar stores, yet Amazon is getting set to surprise the world once again. Its Amazon Go cashier-less convenience stores are increasing to 3,000 locations by 2021 (it currently opened a fourth location this year).
Why? Steve Dennis theorizes in Forbes that Amazon is not bound by the limitations of most retailers, and is not held to the conventional return-on-investment hurdles that traditional retailers face. The company also has patient investors who are more interested in long-term growth rather than short-term profits. Overall, Amazon is committed to innovation.
Dennis also observes that much of retail is impulse-driven and demands immediate gratification. It's also dependent on proximity to point-of-sale. This makes traditional brick-and-mortar retail forever relevant.
Bloomberg reports that not everybody wants to shop online or buy everything that way. In China, for example, there are hundreds of millions of people with no access to the Internet, but may live in proximity to brick-and-mortar stores backed by Alibaba, the Chinese e-commerce giant.
In fact, according to one surprising survey, 70 percent of Millennials prefer shopping in a store to shopping online. The items most shoppers prefer to touch and feel before buying: fresh food, furniture, and appliances.
Amazon is making the transition by investing in brands that already have a brick-and-mortar presence. In 2017, it bought the grocery chain Whole Foods, with more than 460 stores, and it also opened 13 bookstores since 2015.
According to a MomentFeed survey, 69 percent of customers who enter a store to pick up an item they ordered online buy additional products. Stores can also serve as fulfillment stations for deliveries of web orders, and can also serve as marketing tools to raise brand awareness. Technology has also allowed retailers to gather data on shoppers as they move around the store.
Looks like the trend will continue with the next generation. Generation Z shoppers see no difference between the online and physical stores and expect an integrated experience between the two. In fact, 28 percent of Gen Z shoppers would ask for help in a brick-and-mortar store, compared to just 21 percent across all other generations.
News of a retail apocalypse may be a bit premature.

Click here to discover how eCommission can help you fortify your cash flow.