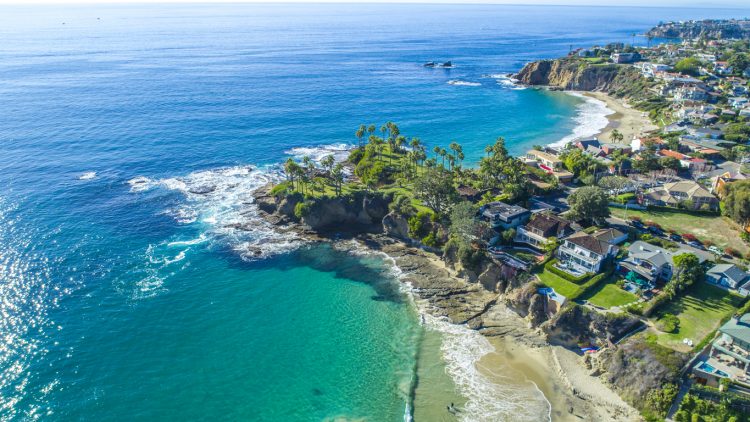 You wouldn't think he would have a problem like this, but it just goes to show you. Investor and Berkshire Hathaway chairman Warren Buffett took a year and a half to sell his home in the gated community of Emerald Bay, California (a stone's throw from Laguna Beach). However, the Wall Street Journal recently reported that, at long last, the property was sold — at nearly a third less than his original asking price.
The house was built in 1936; Buffett purchased the property in 1971, for $150,000. It also comes with a $9,264 annual association fee. He placed it on the market in February 2017 for $11 million, where it languished. Buffett then lowered the asking price to $7.9 million.
The final sale price: $7.5 million.
The property's new owner has not yet been identified, but Buffett said, "I feel very good about the couple who bought the house and hope their family gets as much enjoyment from it as our family did."
The house features a 3,600-square-foot interior which includes ocean views and six bedrooms. Of course, the Buffett connection was played up in the marketing. It was primarily used as a beach retreat for his family, but it's been reported that it hadn't been used much since his first wife, Susan, died in 2004.
So, what was the reason for the disappointing sales price?
MarketWatch speculates that the property was overpriced, which can cause it to linger on the market for much longer than expected. Redfin reports that the median price for homes in the same zip code is roughly $1.88 million, and stay on the market for an average of 226 days. Realtor.com states that homes in Emerald Bay are listed for a median price of $6.5 million.
Of course, Buffett still wins. His listing price of $7.9 million — and the selling price of $7.5 million — is well above the median price for that market.
Marketplace also notes that there is no shortage of homes for sale in Laguna Beach. The town's real estate inventory grew by 3 percent from February 2017 to February 2018, making it more of a buyers' market. In January 2018, only 10 percent of the properties in Buffett's zip code were sold above their listing price. Compare that with 19 percent of homes nationwide, according to Redfin.
Buffett's home apparently lacks many of the upgrades and amenities that buyers looking in Laguna Beach would expect to find.
"At a price tag of $11 million, or just over $3,000 per square foot, luxury buyers will be comparing this property to other non-oceanfront homes with more upgrades that are priced in the $2,200 to $2,400 per square foot range," Redfin agent Max Black told MarketWatch.
Buffett is known for living frugally. According to Business Insider, his main residence is in a quiet neighborhood in Omaha, Nebraska, which he bought in 1958 for $31,500, or what would be $250,000 today. It's 6,570 square feet, with five bedrooms and 2.5 bathrooms (fences and security cameras watch over the property). Currently, the house is worth $652,619 and he calls it the third best investment he ever made.
He had told the BBC, "I'm happy there. I'd move if I thought I'd be happier someplace else."

Click here to discover how eCommission can help you fortify your cash flow.